Teaching Kids About Where Their Food Comes From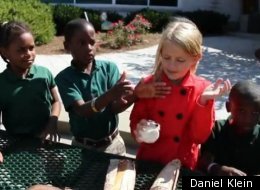 In this week's episode we visit a school garden and take a class on radishes with Ashley Rouse of Georgia Organics. Kids are in a lot of our videos - they are cute and they are the future. Its our last video (of three) in Georgia and its short but sweet.

The Perennial Plate Episode 92: Little Radish from Daniel Klein on Vimeo.

For more videos and recipes visit www.theperennialplate.com
Follow Daniel Klein on Twitter: www.twitter.com/perennialplate