Transcript from 2015 Personal Democracy Forum
Aiyana Stanley Jones.
Trayvon Martin.
Tamir Rice.
Mya Hall.
These names represent the individuals -- the families -- that have inspired young black people to rise up in every corner of this country and protest the brutal and recurrent killings of black bodies.
Born in Ferguson, this movement spread like wildfire: to New York and South Carolina to Baltimore and Oakland. These protests are militant, uncompromising and powerful, direct actions where black communities unapologetically demand that Black Lives Matter.
At the same time, a Fight for 15 has been waged, with massive protests in the streets alongside unprecedented strikes. And the fight to ensure that not one more deportation separates families has raged on, with migrant dreamers bravely stopping buses with their bodies, chaining themselves together, defying an unjust and immoral immigration law.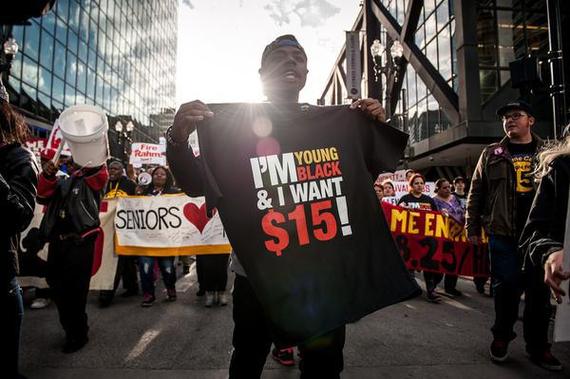 These popular uprisings feature decentralized leadership and extraordinary collaboration as a direct result of an open Internet. The open Internet puts the pop in popular uprising. Popular uprisings require a platform that allows the many to speak to the many, all at once.
Powerful movements need a powerful platform.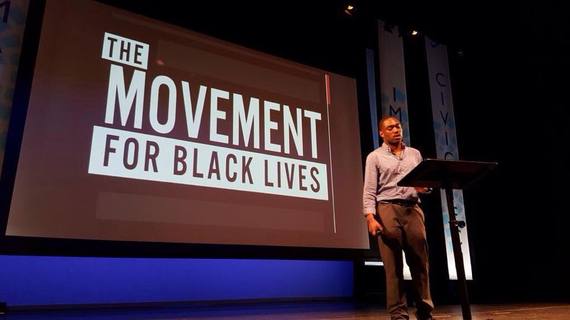 The open Internet ensured that the voice of Mike Brown, posthumously, could be heard. Because that openness has finally been extended to cell phones, neither governments nor corporations have the right to block the videos of police violence being uploaded daily. In an age where our phones have become a defense against state, rules that keep our content in our hands are critical.
A powerful movement needs a powerful platform, and the Internet is the most powerful and decentralized platform the world has ever known. That platform isn't simply Black Twitter, either. #BlackTwitter isn't influential simply because black people tweet. Black tweeters are content creators and cultural pundits, enabled by decentralized technology of the Internet. Content creators make memes, publish blogs, write news articles, take and share photos. Where academia has made the publishing of Black thought harder, the Internet facilitates it with ease.
The potential of the Internet is in decentralizing who can drive democratic governance in this country. The struggle for black lives is evidence of the social and political power of owning and controlling your own story. Yet there are still 100 million Americans who lack affordable access to the Internet.
Powerful movements need a powerful platform.
This is not hashtag activism. The recent #SayHerName actions in defense of black women was collective action framing online, backed by offline action. An open internet created space for a movement to emerge offline. A decentralized internet supports a decentralized movement. Net neutrality and the principles governing an open internet allowed us to have access to one another and access to information in real time.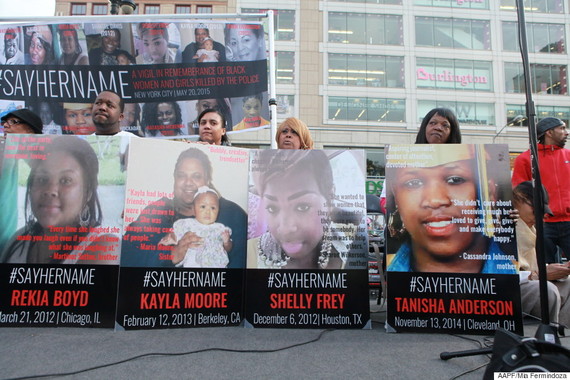 #BlackLivesMatter isn't the only movement to utilize the internet in the pursuit of our goals, and there are forces much larger than us conspiring to ensure that we do not achieve those goals. There is a power struggle for the internet happening in the context of the new Jim Crow, where police and corporations are partnering to use the internet to further criminalize Black lives. The internet is only as good as who controls it.
Predictive policing and the surveillance tools used to mobilize it is a direct threat to an open internet and to Black communities. New York City Police Commissioner Bill Bratton declared 2015 the year of technology for law enforcement. That means license plate readers, facial recognition, body cameras, and Stingray cell phone interceptors. High tech surveillance exacerbates racially biased policing, it is ineffective, and further criminalizes Black lives.
That's why Million Hoodies has joined the Media Action Grassroots Network in calling for the ongoing protection of an open internet governed by fairness, access, and rules that protect our civil rights.
We will know that black lives matter when we have digital platforms that work for us, not against us.
It is our duty to fight...
Because powerful movements need a powerful platform.
SUBSCRIBE TO & FOLLOW TRUMP'S FIRST 100 DAYS
How will Donald Trump's first 100 days impact YOU? Subscribe, choose the community that you most identify with or want to learn more about and we'll send you the news that matters most once a week throughout Trump's first 100 days in office. Learn more