Boxer Manny Pacquiao has made the cover of Time Magazine ... Asia edition. It hit newsstands in Asia over the weekend.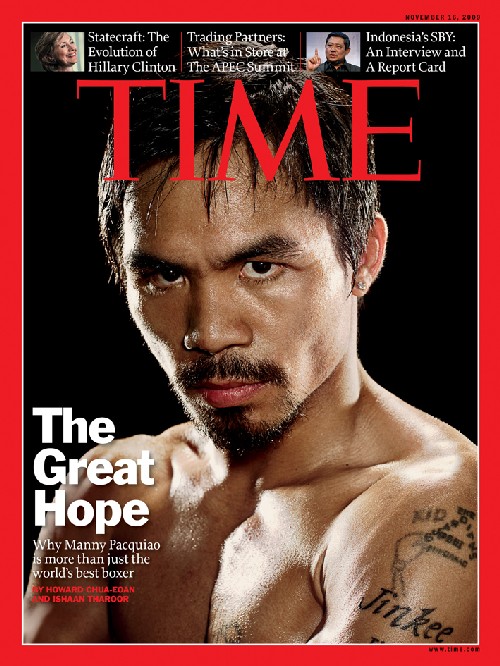 I told you politicos that this guy is going to be the next... (pause) ... Well he's running for Congress in the Phillipines again (he's run and lost before). And he's the 2009 Gusi Peace Prize laureate. Wikipedia says "The Gusi Peace Prize is a Philippines based award recognizing individuals working toward the attainment of peace and respect for human life and dignity. It has been referred to as the Asian equivalent of the Nobel Peace Prize. The award is given to 10 to 15 people each year. Pacquiao was the only athlete to win.
It is striking to note who TIME chose for the cover of it's U.S. edition.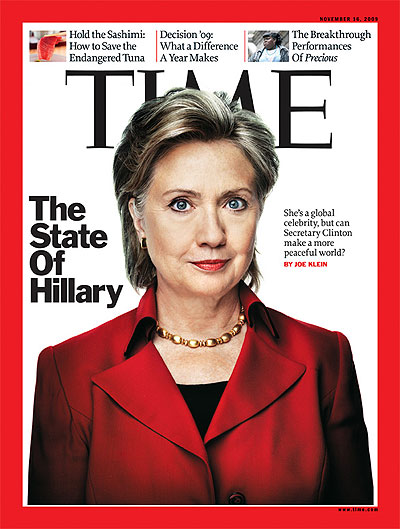 I say striking, because nothing could more clearly state the zeitgeist disparity between these two vastly different parts of the world. ... I guess.
Manny Pacquiao! I'm telling you, the man is going to be the next ...(pauses) ....

SUBSCRIBE TO & FOLLOW THE MORNING EMAIL
The Morning Email helps you start your workday with everything you need to know: breaking news, entertainment and a dash of fun. Learn more