This article originally appeared on PSFK.com.
Last week we attended a discussion featuring hotelier Andre Balazs at his newest addition, The Standard NYC. From what we heard, Andre really understands hospitality and gave some examples of how he integrates public spaces into his hotels and why they are important.
First, he defined a good hotel as one you can use without paying. While that may not include staying overnight for free, for Andre one of the most important parts of the Standard NYC is the public plaza in front of the hotel. This area which is adjacent to the hotel's lounge and soon to open restaurant encourages a social atmosphere. The use of the plaza will evolve over time. Currently there are bright yellow benches and tables in the space open to anyone to use. During the winter Andre is considering installing an ice skating rink free for the public to use.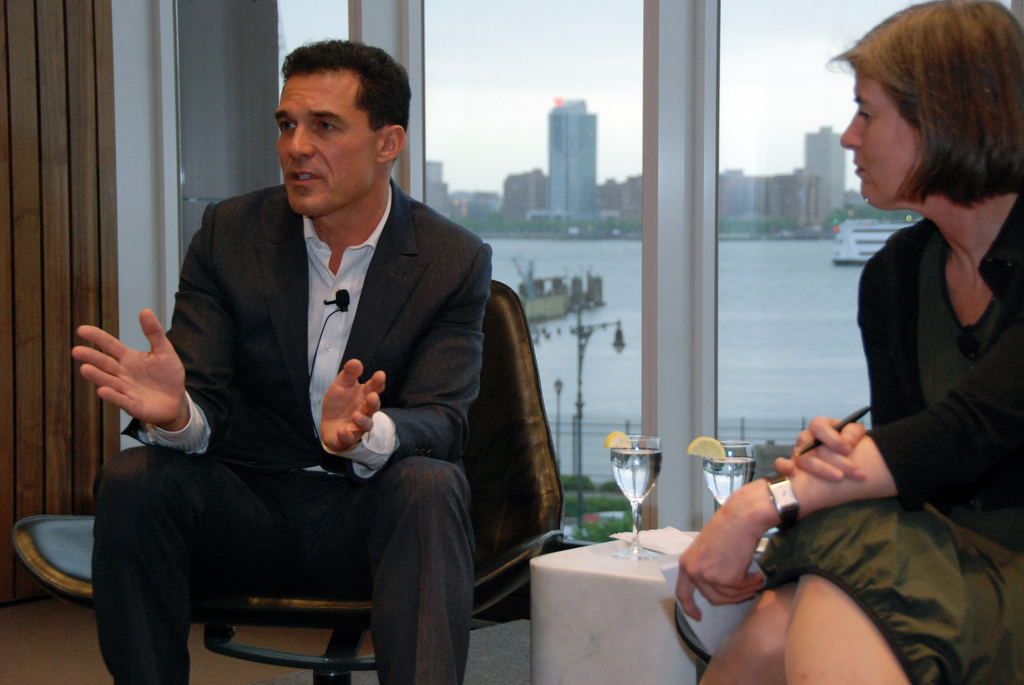 Part of what happens in the plaza will come from what Andre hears people suggest. He said that a driving factor in how the new hotel was designed was the people who where going to use it. The value of the hotel and the experience was to focus on how special it would be and not how cheap it was to build.
Andre is a connoisseur of design and that is obviously reflected in the hotels he builds. But he also loves mixing in quirky details to catch people off guard. He said that the best surprise is a good surprise. While the goal of a visit to the standard is to have people feel safe and comfortable -- like you are at home -- the experience and interaction is meant to take you somewhere completely different. For Andre, a successful formula is mixing the vaguely familiar with the unexpected and unique.
To read more articles by Dave, please visit PSFK.com.