THE BLOG
Headed To San Diego Comic Con This Week? Here's Something You Can't Miss
San Diego Comic Con starts this week. It's a show that started way back in 1970 and throughout the years rose in popularity.
As comics became more and more popular, so did attendance. Somewhere down the line, the show's focus became less about the celebration of comics and those who create them and became more of a huge media event focusing on blockbuster films and television.
A lot of people and creators went as far as refusing to attend the show, as it's almost not a comic show at all anymore, even though each year attendance grows by the thousands.
Where can you go to avoid the hundreds of thousands of Twilight fans, fat dudes dressed in ridiculous costumes and more importantly, buy great independent comics and meet some creators?
I present to you, Tr!ckster 2. Did I mention it's FREE?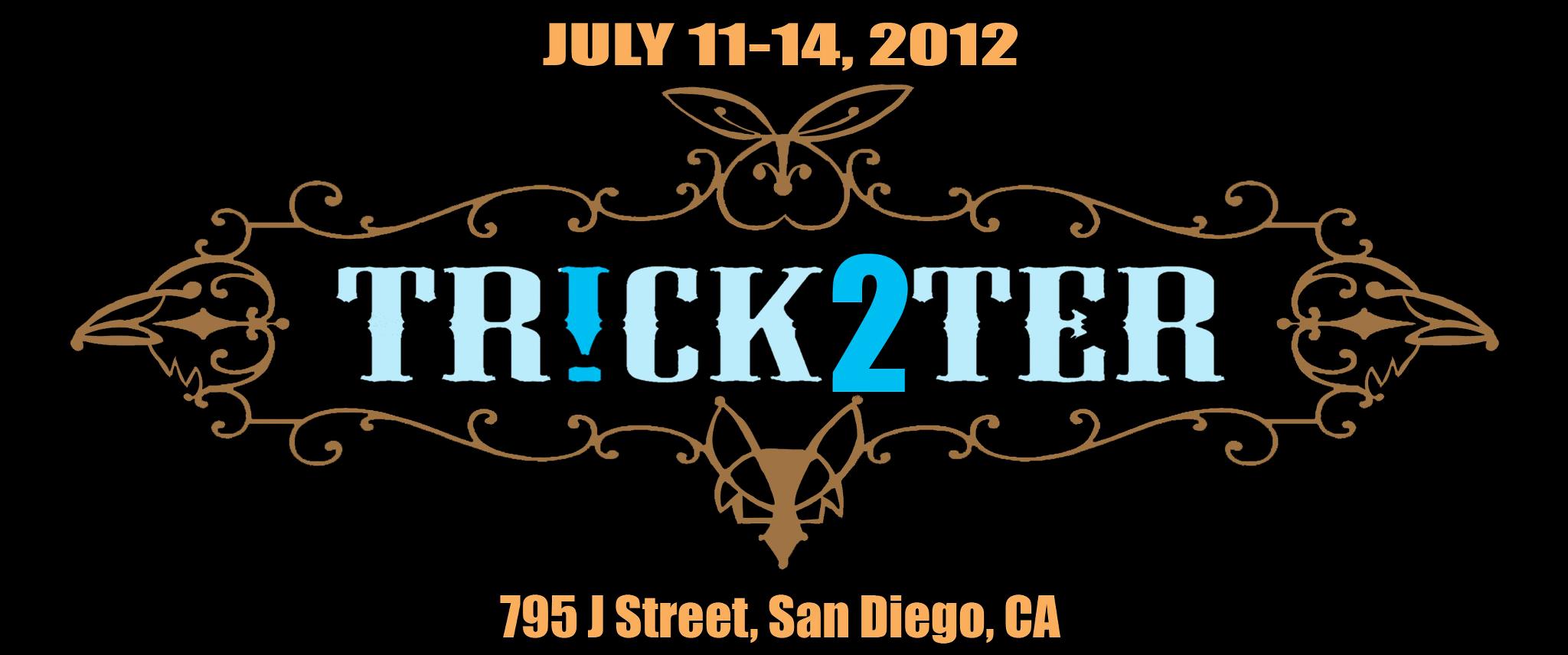 DIY: Creator-Owned Art is Alive and Well!
Acclaimed 'pop-up' Tr!ckster is heading back to San Diego July 11th through 14th with Tr!ck2ter to celebrate the best and brightest in Indy comic art.
Proving that last year was no fluke and that the demand for exceptional art is undiminished, Eisner Award winner and Pixar artist Scott Morse, Annie Award winner Ted Mathot, and Anita Coulter are gearing up for round two of Tr!ckster. This year's anticipated event will feature new artists and returning favorites. The event will be held at the Wine Steals/Proper Event Complex (8th & J St. - East Village)and will be free and open to the public. Tr!ck2ter will host a DJ'd life-drawing salon nightly and a gallery of original art for sale will be open daily. There will be a pop-up shop stocked full of all new creator-owned art from some of the most exciting voices in the comic industry. Like last year, Tr!ck2ter will host morning workshops, called 'Symposia' -- tickets for the Symposia will be on sale in advance of the show.
Information on the show can be found on the website. Founded in 2011, the TR!CKSTER mission is one of positivity and sharing, in looking for the best way to showcase, promote and share talent and ideas in the fields of comics, graphic arts and beyond. The TR!CKSTER brain trust hails from the East, West and Central United States. We have been involved in comics, animation, fine art and toys as designers, artists, writers, self-publishers, and performers. TR!CKSTER is passionate about championing the creator. We at TR!CKSTER create and control our own work, our own visions, and our own destinies. We do these things to share them with the world. We'd love to make your acquaintance
I'll be there in between SDCC, eating a ridiculous amount of tacos. See you there?