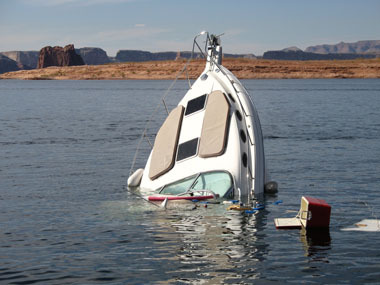 Boating causes long-lasting psychological distress related to leaving terra firma (dubbed the "post-nautical stress syndrome").

Government-issued nautical charts are unreliable; the earth is indeed flat, and boats routinely fall off the edge.

Wearing a life jacket increases the risk of breast cancer from friction with the chest.
Only Coast Guard-inspected vessels may be used for recreational boating.

Boats must be at least 40 feet long and 14 feet wide, with a canvas or hard top for sun protection.

All boats must be equipped with a chart plotter, autopilot and radar.
Only diesel engines are allowed, since this fuel is less flammable than gasoline used in outboard engines.
Politics is the art of looking for trouble, finding it everywhere, diagnosing it incorrectly and applying the wrong remedies.
SUBSCRIBE AND FOLLOW
Get top stories and blog posts emailed to me each day. Newsletters may offer personalized content or advertisements.
Learn more