Great publishers are everywhere. Lookout Books, a new one connected with the University of North Carolina at Wilmington's Creative Writing Department, is winning national attention for its first title, reports Ben Steelman of the Wilmington Star-News.
Roxana Robinson's New York Times review begins, "Why in the world had I never heard of Edith Pearlman? And why, if you hadn't, hadn't you?" She goes on:
It certainly isn't the fault of her writing, which is intelligent, perceptive, funny and quite beautiful, as demonstrated in "Binocular Vision: New and Selected Stories." In the world of literary fiction Pearlman is hardly unknown: she's the author of three previous collections, "Vaquita," "Love Among the Greats" and "How to Fall"; she has won several prizes; and her work has appeared repeatedly in "Best American Short Stories." So she should be known all over the place.
She is now, and the reason is Lookout.
The imprint was established by an experience publishing team, Emily Louise Smith and Ben George. Smith is the director of the "teaching press" at UNCW's Creative Writing Department, known as the Publishing Laboratory. George is the editor of Ecotone, a literary journal that grew out of UNCW's MFA program. The Publishing Laboratory has had national distribution for three years.
This won't be the last we hear about them or their books.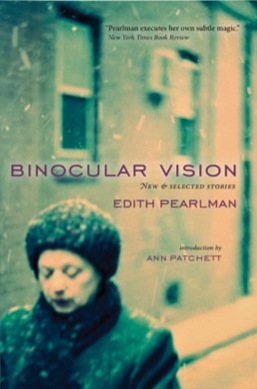 This Blogger's Books and Other Items from...
FOLLOW HUFFPOST