THE BLOG
What Matters This Week: Who Owns the Hot Rocks of Iceland?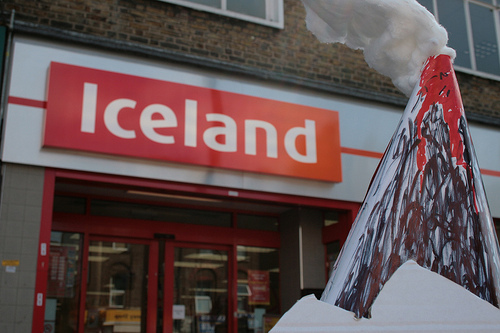 Congress is out of session, so the Matter Network had to look elsewhere this week to find stories of environmental stewardship gone awry. Oh, here's one!
The Heat Beneath Their Feet: A Canadian company named Magma has swallowed one of Iceland's major geothermal-energy companies, in essence buying one of the frozen country's main sources of energy from under Icelanders' feet. Not so fast, says Icelandic rock phenom Bjork: She has started a petition drive to block the sale.
Who Thrilled the Electric Car? In a poll, 40 percent of consumers said they'd like to test-drive an electric vehicle. Considering that most people who have been behind the wheel of a Chevy Volt or Nissan LEAF think they're pretty great, the sign-up lists might be as long as a Beijing traffic jam. If people are this excited about electric cars, what will they do when the marijuana car comes out?
Climate Disasters: Be Prepared. In the wake of an August that has seen epic fires in Russia, flooding in Pakistan and China and record temperatures everywhere, the New York Times argues that it's time to make contingency plans for when even more serious climate disasters hit.
We're Gonna Party Like It's 1959: The Associated Press reports that the U.S. is undergoing a mini-boom in coal power, with 32 coal power plants either built or under construction since 2008. The sum spent on these plants, $35 billion, is more than 10 times the amount the Obama administration has dedicated to developing clean-coal technology.
LEED Ain't Good Enough: Even as it became clear that LEED-standard buildings are better places to work, a trio of architects made the vehement (and increasingly popular) argument that "green buildings" alone can't tame America's use of energy. They wrote on CNN.com that the U.S. needs to reuse structures instead of building new ones, create greenbelts between cities, and cluster work, shopping and homes closer to each other.
What do you think of the news this week in cleantech and green? What did we miss? Let us know in the comments.
Photo by Paul Miller/flickr/Creative Commons
David Ferris is the managing editor of the Matter Network, a hub for cleantech and sustainability news and solutions.