Queen Victoria ruled Britain for 63 years. PBS would like her to rule American Sunday nights for a few more.
The network announced Monday that it will launch an eight-part British series called Victoria next year, in the Sunday night timeslot being vacated by Downton Abbey.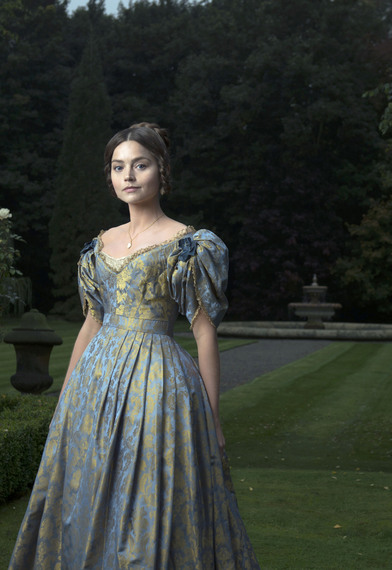 The lavishly designed and filmed production will star Jenna Coleman (above), who is best known from the Doctor Who series.
It will cover the years from her coronation as queen in 1837 through her marriage to Prince Albert, which lasted until his death in 1861.
They had nine children, and Victoria never remarried, though she ruled for another 40 years. Her name remains shorthand for the era of her reign, which was the longest in British history until Queen Elizabeth II passed her in September.
In a short preview clip shown to TV writers in Pasadena, Victoria comes across as a free-spirited girl who finds upon her ascension to the throne that there is fierce resistance to a young woman wielding this kind of power.
Her costars include Rufus Sewell, Tom Hughes and Alex Jennings. The script is by novelist Daisy Goodwin.
More immediately in PBS's effort to hold the audience momentum generated by Downton Abbey, President Paula Kerger said the network is "very encouraged" by the ratings for Mercy Street, a Civil War drama that launched Sunday night in the slot after Downton.
It drew 3.3 million viewers, by early overnight figures.
Kerger acknowledged that scripts have been ordered for a second season of Mercy Street, but said she hasn't see them and that while she'd like to have a second season, no decision has yet been announced.
Elsewhere on PBS's Sunday night Masterpiece Theater, Grantchester will return March 27, the same night Mr. Selfridge begins its final season. Wallander also launches its final season, on May 8, and a fall premiere is planned for Churchill's Secret, a drama about the prime minister's hushed-up recovery from a debilitating stroke in the summer of 1953.
The network also announced Monday that it will present a special this fall about the hottest musical on Broadway, Lin- Manual Miranda's Hamilton.
Called Hamilton's America, it will look at the creation and production of the show, for which patrons currently must buy tickets nine or 10 months ahead.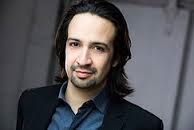 The special will include excerpts from the show itself, said Kerger. She said a number of networks were interested in Hamilton-related projects, but that Miranda (above) chose PBS.
Another upcoming new PBS show will be a six-part series called Genius by Stephen Hawking. It will be narrated by the famed scientist, and each episode will feature a group of ordinary people challenged to address big issues like time travel.
PBS also announced its 2016 election coverage Monday, with documentaries, specials and ramped-up digital coverage. That includes the return this fall of Frontline's The Choice, plus a new documentary series tentatively called 16 for 16.
This will feature stories of 16 past candidates and their campaigns, including Gary Hart, Michael Dukakis, Mitt Romney and Sarah Palin.
SUBSCRIBE TO & FOLLOW ENTERTAINMENT
HuffPost Entertainment is your one-stop shop for celebrity news, hilarious late-night bits, industry and awards coverage and more — sent right to your inbox six days a week. Learn more