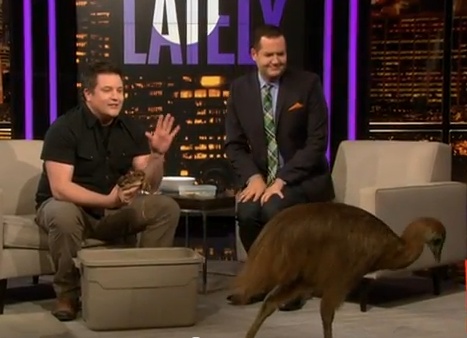 Here's the clip. I don't have much to add to it other than the fact that this was by far the hardest segment for me to do without totally laughing hysterically. Watch to hear what Ross thinks of the screaming hairy armadillo and be prepared to pee your pants. He really does deserve his own show.
This Blogger's Books and Other Items from...
SUBSCRIBE AND FOLLOW
Get top stories and blog posts emailed to me each day. Newsletters may offer personalized content or advertisements.
Learn more