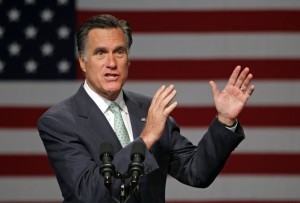 As the Romney presidential campaign moved into high gear, so did the private equity fund Solamere Capital, run by Mitt's son and increasingly influential campaign adviser Tagg Romney, along with Spencer Zwick, who also serves as the top fundraiser on the Romney campaign staff. Solamere was launched in 2008 with a $10 million investment from Mitt Romney, who keynoted Solamere's first investor conference. Solamere describes itself as a "fund of funds" that allows its privileged investors to buy into high-end private equity firms. Solamere also has an investment relationship with Bain Capital, the private equity firm that Mitt Romney launched and ran for almost two decades.
SUBSCRIBE AND FOLLOW
Get top stories and blog posts emailed to me each day. Newsletters may offer personalized content or advertisements.
Learn more