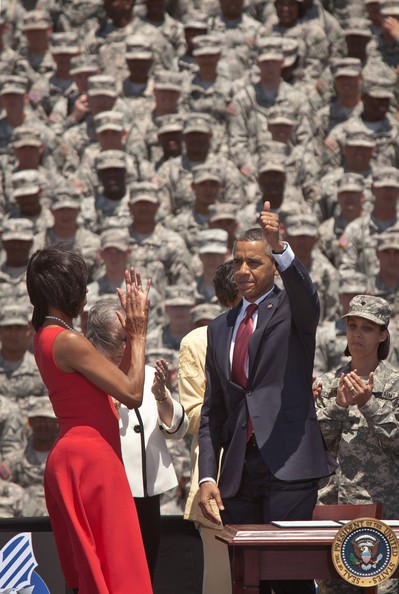 Having studied this industry closely for several years, I believe that many of the big for-profit college companies, as presently structured, should not get federal student aid. In far too many cases, these companies hurt students, and they divert taxpayer money from higher quality education programs.
These companies include: the University of Phoenix, Education Management Corporation, DeVry, Kaplan, ITT Tech, Corinthian Colleges, Career Education Corporation, and Bridgepoint Education. (Overall the for-profit college industry has received as much as $33 billion in federal student aid in a single year, amounting to about 25 percent of all such aid.)
I realize there would be serious disruption if all of those schools and others like them were immediately cut off from federal aid, or if many of their programs were, but the gainful employment rule would not impose such penalties right away. Any version of the gainful employment rule would ease in its reforms, giving companies time to adjust their behavior, and students time to adjust their plans.
And when weighing the balance of harms, the administration must also consider the severe harm every academic year when perhaps 300,000 students enroll in for-profit colleges, many in programs that will leave them with insurmountable debt. The rule should send these for-profit college companies a message that they must fundamentally reform, and do so promptly.
What's wrong with their schools? It's pretty simple.
Their prices are too high.
They admit too many students incapable of succeeding in the programs, and they know it.
Their program quality is too low, their reputations are too weak, and their placement efforts are woefully inadequate -- and as a result far too many of their students can't get the jobs and salaries they expected.
The failure of these schools to help students is not, as they often claim, because of the socio-economic status of the students they admit. It's because of the unscrupulous policies and the poor quality of their schools.
APSCU's own study (when it was still called the Career College Association) concluded that even after accounting for differences in student demographics, students who attended for-profit colleges are at least twice as likely to default on student loans as students at public and non-profit colleges. An Education Trust study concluded that at colleges where generally all applicants are admitted, the graduation rate at four-year for-profit colleges (11 percent) was about three times lower than the rates at public and nonprofit four-year colleges (31 percent and 36 percent, respectively). A June 2012 paper from the National Bureau of Economic Research, authored by Professor Kevin Lang and Russell Weinstein, both of Boston University's Department of Economics, found that "even after controlling for an extensive set of background variables, students at for-profit institutions do not benefit more and often benefit less from their education than apparently similar students at not-for-profit and public institutions."
Predatory for-profit colleges manage to sell their bad programs to students by using deception and coercion.
I have spoken to scores of industry insiders -- current and former recruiters, deans, instructors, etc. -- who stress how deception and abuse of students has driven the business models of these schools.
But you don't have to believe me.
Most of the major for-profit colleges are now under investigation by federal and state law enforcement precisely for deceiving and abusing students. Many of these matters are still pending, or they have been settled without the company in question admitting guilt. But the facts alleged are overwhelming, and they are consistent with Senator Tom Harkin's (D-IA) comprehensive investigation of the industry, with numerous media reports, and with accounts from insiders that my colleagues and I hear on an almost-daily basis.
Below I have pasted a memorandum (pdf here) that I prepared this week collecting references to many of the current and recent government investigations of major players in this industry.
President Obama, early on, pledged to take on special interests and make Washington work for people. He also has launched initiatives to ensure that more Americans can successfully train, at prices they can afford, for real careers that support their families. And he has specifically promised to protect veterans and other students from predatory practices by career colleges. All of these Obama goals would be undermined severely, hundreds of billions more will be wasted, and the lives of countless more students will be ruined, unless his Administration issues a strong gainful employment rule.
Corinthian Colleges
State attorneys general investigation
https://www.sec.gov/Archives/edgar/data/1066134/000129993314000113/htm_49175.htm
Civil complaint filed by California attorney general, 10-10-13:
http://s3.documentcloud.org/documents/889232/corinthian-reply.pdf
CFPB civil investigative demand
https://www.sec.gov/Archives/edgar/data/1066134/000110465914000595/a14-1250_18k.htm
Justice Department False Claims Act investigations
https://www.sec.gov/Archives/edgar/data/1066134/000104746913008803/a2216385z10-k.htm
http://www.sec.gov/Archives/edgar/data/1066134/000110465913048089/a13-14724_18k.htm
Department of Education letter to Corinthian Colleges, 01-23-14:
Education Management Corporation (EDMC)
State attorneys general investigation
http://edgar.sec.gov/Archives/edgar/data/880059/000088005914000002/a124148-k.htm
Colorado attorney general lawsuit and settlement
http://www.coloradoattorneygeneral.gov/press/news/2013/12/05/attorney_general_suthers_announces_consumer_protection_settlement_argosy_unive
Massachusetts attorney general investigation
http://www.sec.gov/Archives/edgar/data/880059/000088005913000005/form8-k.htm
State attorneys general investigations
http://www.sec.gov/Archives/edgar/data/880059/000119312511236734/d10k.htm
Justice Department False Claims Act lawsuit
ITT Educational Services
State attorneys general investigation
https://www.sec.gov/Archives/edgar/data/922475/000092247514000004/form8_k.htm
https://www.sec.gov/Archives/edgar/data/922475/000119312513071683/d444611d10k.htm
Career Education Corporation
State attorneys general investigation
https://www.sec.gov/Archives/edgar/data/922475/000092247514000004/form8_k.htm
New York attorney general settlement
http://www.sec.gov/Archives/edgar/data/1046568/000119312513340378/d588444d8k.htm
State attorneys general investigations
http://www.sec.gov/Archives/edgar/data/1046568/000119312513083541/d455233d10k.htm
Florida attorney general investigation
http://www.sec.gov/Archives/edgar/data/1046568/000119312510252438/d8k.htm
DeVry University
Illinois and Massachusetts attorneys general investigations:
https://www.sec.gov/Archives/edgar/data/730464/000115752313001773/a50610060.htm
Federal Trade Commission investigation
 Apollo Group / University of Phoenix
Florida attorney general investigation
https://www.sec.gov/Archives/edgar/data/929887/000095012310095156/p18257e8vk.htm
Delaware attorney general investigation
https://www.sec.gov/Archives/edgar/data/929887/000095012311072900/p18993e8vk.htm
Massachusetts attorney general investigation
https://www.sec.gov/Archives/edgar/data/929887/000095012311050367/p18877e8vk.htm
https://www.sec.gov/Archives/edgar/data/929887/000119312512169783/d337407d8k.htm
Department of Education fine and related False Claims Act lawsuit
Kaplan Education
Florida attorney general investigation
(10-31-12)
North Carolina attorney general investigation
(02-01-12)
Massachusetts attorney general investigation
 Bridgepoint Education
California attorney general investigation
(07-24-13)
North Carolina attorney general investigation
http://www.sec.gov/Archives/edgar/data/1305323/000130532311000022/form8-kx10311.htm
New York attorney general investigation
http://www.sec.gov/Archives/edgar/data/1305323/000130532311000003/form8-kxny.htm
Iowa attorney general investigation
ATI Enterprises
Justice Department False Claims Act lawsuit and settlement
American Career Institute
Massachusetts attorney general lawsuit
FOLLOW HUFFPOST