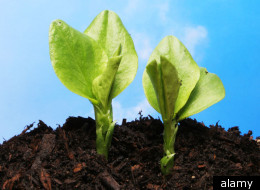 The holidays offer a special time to share the cherished traditions that our children will remember and pass on to the next generation. Gathering our families together for dinners and celebrations, it's easy to forget what a long road it's been for some of our ancestors and the lucky chain of circumstances that brought us all to our holiday feasts. My extended family includes an Australian clan that has unofficially adopted me.

As a country of immigrants, family traditions help link us to our past and fasten future generations to a long chain of hope. In 1869, Australian pioneer Agnes McMillan was enjoying her Christmas banquet in Lismore, New South Wales with her seven children and seven grandchildren. Watching her grandchildren play hide-and-seek, she couldn't help but smile as she reflected on the tumultuous past that led her to be sitting on her own sprawling front porch as the matriarch of three generations.
Agnes's journey began in Scotland on Christmas 1832. A starving twelve-year-old huddled close to her best friend and protector, thirteen-year-old Janet Houston. Shivering in a Glasgow "wynd" (the Scottish word for alley), the two homeless waifs had eaten nothing for days except a few "Irish apricots" and were tired of potatoes. For these two rough-and-tumble street urchins, risking transport to Australia seemed a far better choice than defaulting into prostitution, which was not a crime under the hypocritical madness that typified nineteenth-century Britain.
It was a gamble they lost when Agnes naively left the tag attached to a stolen pair of stockings she had put on to keep warm. It was all the evidence a judge needed to send her, along with Janet, to the other side of the world to serve a sentence of seven years in Van Diemen's Land (present-day Tasmania). Thousands of other children suffered a similar fate.
Today descendants of Agnes McMillan live in Sydney, Melbourne, Canberra, and all along Australia's Gold Coast. With 120 surnames linked to Janet Houston, her great-great-great granddaughter jokes that Janet helped populate half of Tasmania. As descendants of these two brave lasses gather round their holiday tables this week, they pay tribute to their fearless ancestors who made their lives possible.

In a season where stacks of material possessions too often define the end of one year and the beginning of another, I've been thinking about the legacy that Agnes and Janet left behind. Two young girls made a fated choice that brought them to a land where the seasons were reversed and even the stars in the sky looked unfamiliar. Exile for life - their punishment for petty theft born of poverty -- clearly exceeded the scope of their crime. Yet the miracle in their story is that Agnes and Janet not only survived, but they thrived and prospered.

Confronted with seven to ten years imprisonment and exiled for life, what motivated these women and 25,000 others to endure and to hold onto their spirit? What created the fire that blazed within them and could not be extinguished by their captors? In many cases, it was simply the support of a friend. After serving their punishments in an untamed wilderness, those more sinned against than sinning forged a fresh start and refused to let the injustice of their situation limit the freedom they would one day enjoy.

The unbreakable bond between Agnes McMillan and surrogate big sister Janet Houston fueled one another's resolve to survive another day in the "lands beyond the sea." Crammed together below deck during the treacherous four-month ship journey to Australia, this rag-tag sisterhood of sorrow dared to feel hopeful and even beautiful, tearing pages from Bibles (that they couldn't read) to make curling papers for their hair. Once in Van Diemen's Land, known friends were purposely separated, but loyal mates found ways around the rules. Even though Agnes and Janet were apart for most of their sentence, the two determined lasses stayed in touch, meeting at the town water pump from which they hauled water for their masters. Relying on the strength of their friendship, they found hope where none had the right to exist.

The two desperate but determined youngsters came of age at the Cascades Female Factory (recently designated a World Heritage site). There they labored and suffered as property of the Crown. Trapped in a system rife with corruption, abuse, and inhumanity, they emerged not as hardened human beings but as women capable of love and redemption. Each married a freed convict man, raised families and became respected members of their church and community. With unwavering determination, they built comfortable homes and a good life for their children and grandchildren.
As this Yank sits down with her family on the other side of the pond from my true-blue Aussie mates, I hope to pass on to my children the lessons I've learned from unlikely heroes Agnes McMillan and Janet Houston. The power of our friendships to pull us through struggle, change, and challenge, igniting new-found optimism at just the right moment, is truly a reason for celebration at the holidays and throughout the coming year.