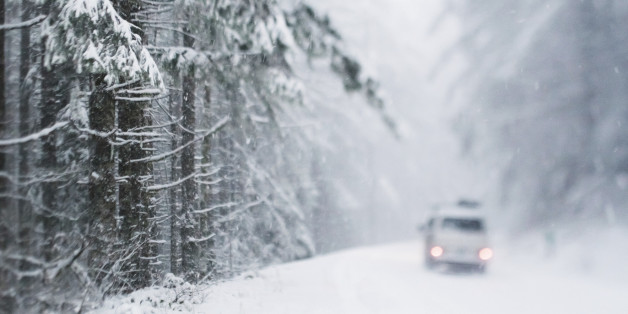 I received my wake-up call in December, 2010, a few months after finding out I was expecting a baby. I was enrolled in college full-time as well as working part-time. I lived an hour from my university and place of work, so the commute was sometimes tough.
One morning in December, I awoke to several inches of snow outside. I had an algebra class at 8:oo a.m. that I didn't want to miss and work later that day. I couldn't stand the thought of calling out or missing important information in my class, so I decided to chance it and drive to school despite the snow and ice. I lost control of my vehicle as soon as I hit the main road and ended up in a ditch, three months pregnant and terrified.
Luckily, I was close to home and my husband and father-in-law came to my rescue immediately. But the experience chilled me. I had been in an accident that I could have prevented by exercising normal caution. I had put my baby's life at risk just so I wouldn't have to call out of work or miss class.
I realized I had to let the perfectionist in me die a little so I could thrive, not just succeed. I started being more cautious. I began to appreciate the path to success, not just the results of it.
Now my daughter is three years old, and I write a weekly newspaper column about my life with her, as well as writing Huffington Post blog articles. I'm still in school, but now I take my courses online (so I don't have to miss class when it snows!). And even though I made the decision to ease up on my perfectionist tendencies, I'm proud to say I'm still on the Dean's List and have been every semester.
That's my story, and I'm sticking to it!
Arianna has invited her Facebook followers to share their wake-up calls -- the moments they knew they had to make changes in their lives in order to truly thrive and not just succeed -- as part of a series produced in conjunction with the release of her book Thrive: The Third Metric to Redefining Success and Creating a Life of Well-Being, Wisdom, Wonder and Giving. You can read all the posts in the series here.