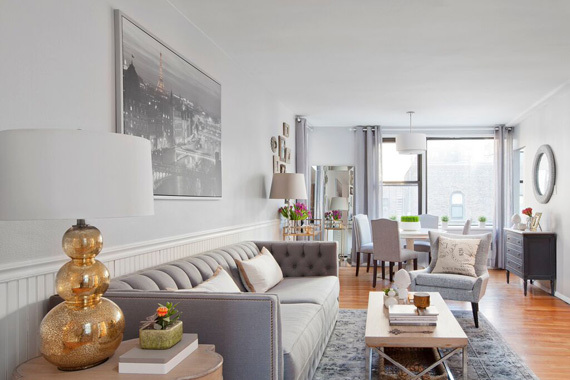 The owners of this Turtle Bay co-op had an interior design request that might sound impossible--to transform this formerly under-lit, cramped, unusually-shaped Manhattan apartment into a spacious, airy urban retreat--on a budget, no less! Always up to the task, Décor Aid's interior designers were able to meet the client's specific needs and then some. Employing a color palette of subtle grays and metallics to inform the overall interior design, the design team set out to minimize visual distraction while maximizing space and light.
"We had to get very creative with sourcing," Décor Aid's Sean Juneja notes. Furnishings, fixtures, and hardware, all versatile enough to be incorporated into an upscale home decor plan, were expertly sourced from flash sales, discount stores, and mass-market retailers. Cost-efficient materials like faceted subway tile and faux-marble were implemented within the kitchen and bathroom decor to impart texture and visual interest. Although the budget was tight, the designers were able to work closely with the clients to ensure that their vision--a comfortable, sophisticated home within the city--came to fruition. The end result is a space that looks roomy, open, and bright; the perfect place for relaxation and entertaining.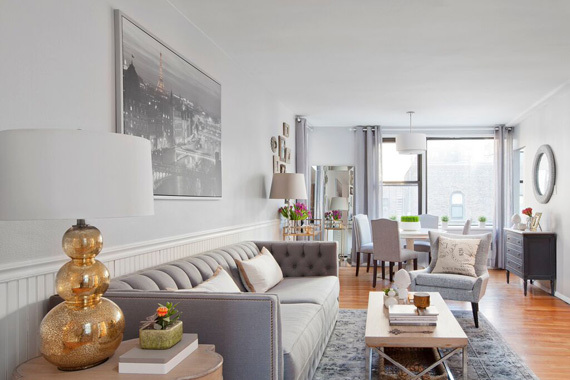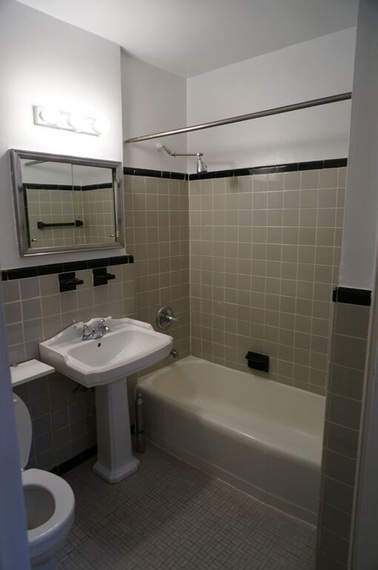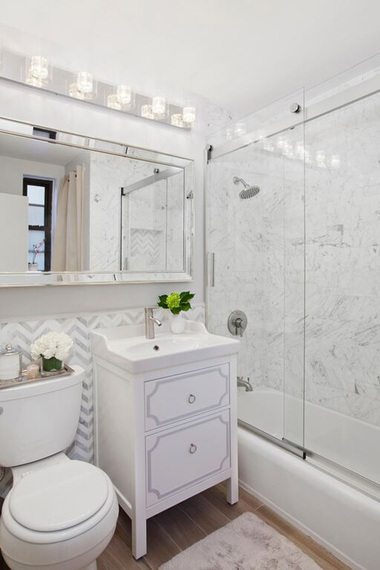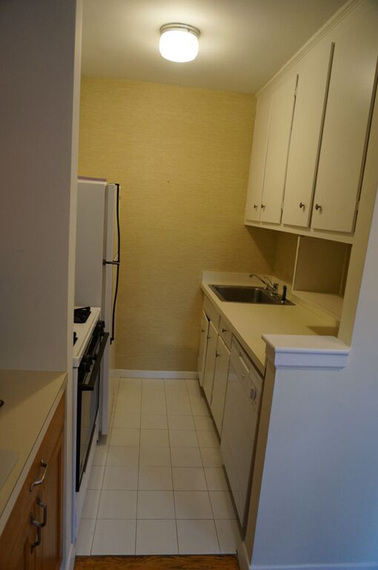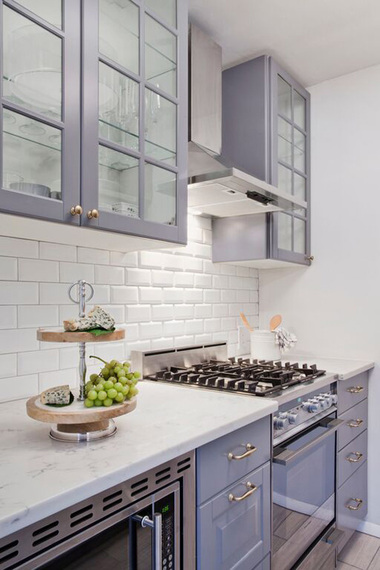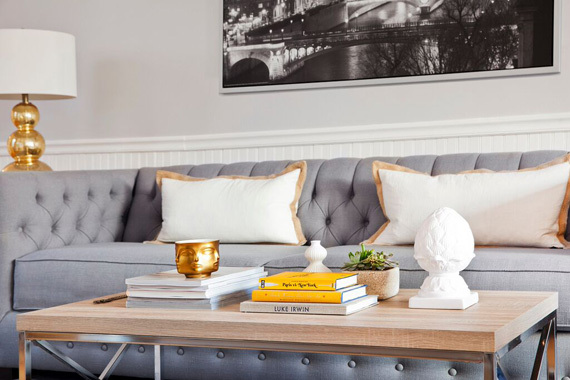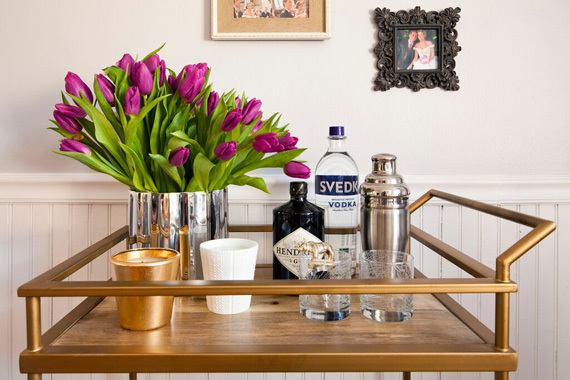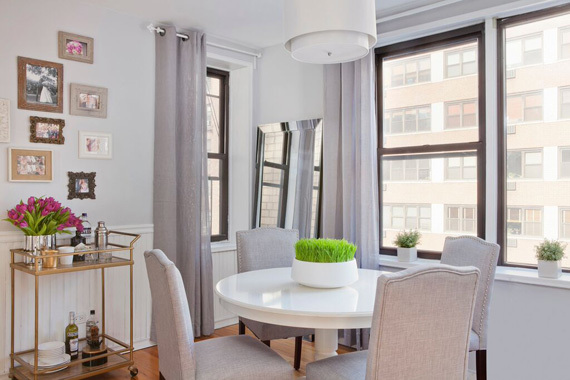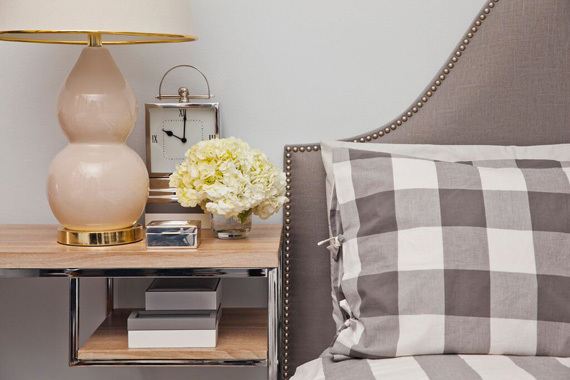 SUBSCRIBE AND FOLLOW
Get top stories and blog posts emailed to me each day. Newsletters may offer personalized content or advertisements.
Learn more