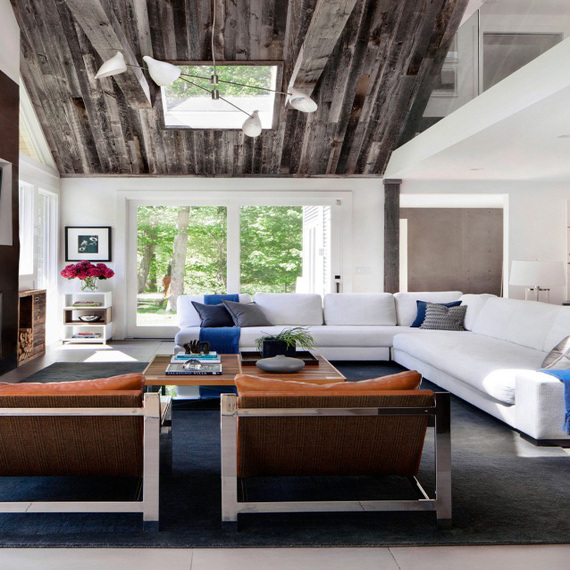 The dream of escaping the tight confines of Manhattan for the more spacious offerings of nearby Upstate New York and Connecticut is one that has long entranced New Yorkers. The 1948 film Mr. Blandings Builds His Dream House, starring Cary Grant and Myrna Joy, famously taps into this yearning, chronicling the tale of a Manhattan family that attempts to find paradise in a sprawling Colonial Revival estate. Although this familiar tale continues to this day, it has been updated for modern times. Fantasies of shuttered windows and white picket fences have made way for those of open floor plans, designer kitchens, and state-of-the-art compost bins; the aesthetic adhering less to tradition than an eclectic melding of old and new.
The owners of this 1970s colonial-style Greenwich Connecticut home, seeking to build their own home away from the city, turned to New York City interior design firm Décor Aid to help them bring this age-old idea into the twenty-first century. A family with three young children and professional ties to New York City, they wanted a home that would pay homage to their rural surroundings while maintaining an urban, contemporary look. Accordingly, the home's updated rustic-yet-modern interior design blends sleek, industrial lines with rough-hewn natural textures like concrete and reclaimed wood. In the open kitchen and dining area, an understated palette makes the most of the abundant natural light, while the kitchen island provides functional space for prep and entertaining. Elsewhere in the house, black and gray paint colors, velvet upholstery, and soft carpeting foster a sense of intimacy and comfort. Throughout, the textiles and finishes are durable, ideal for a growing family. The end product is a space that is both warm and decidedly modern, a stylish, up-to-date "dream house" befitting of a stylish family with one fit in the city and one in the country.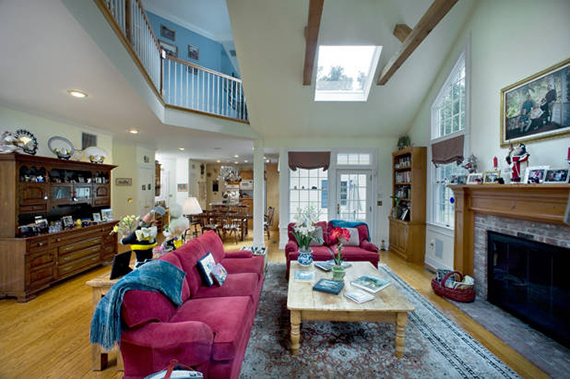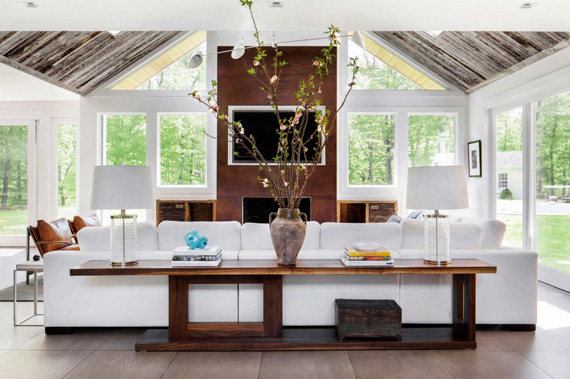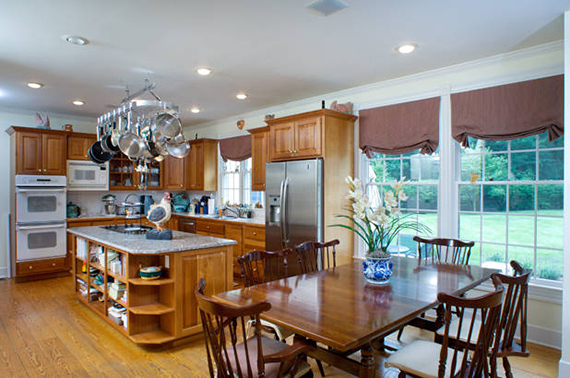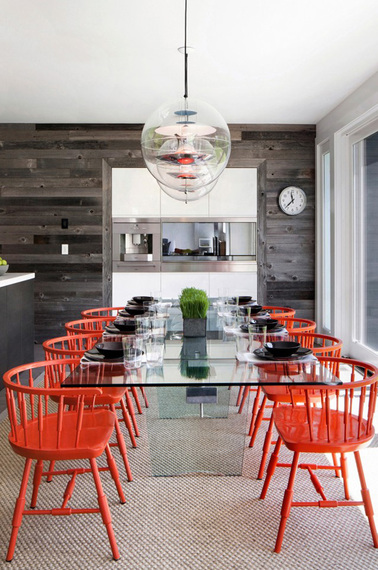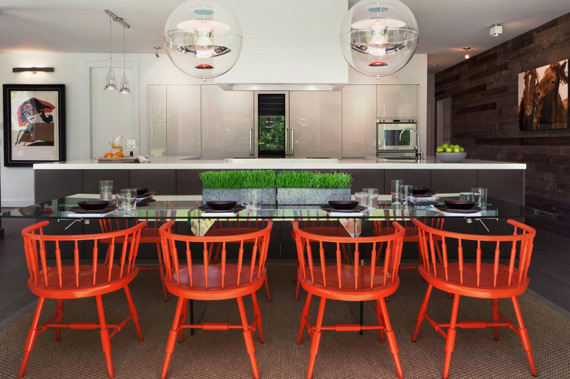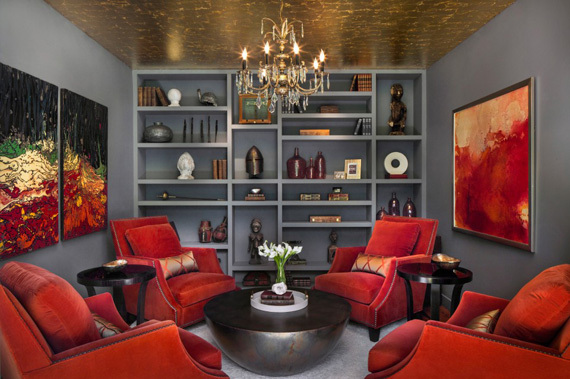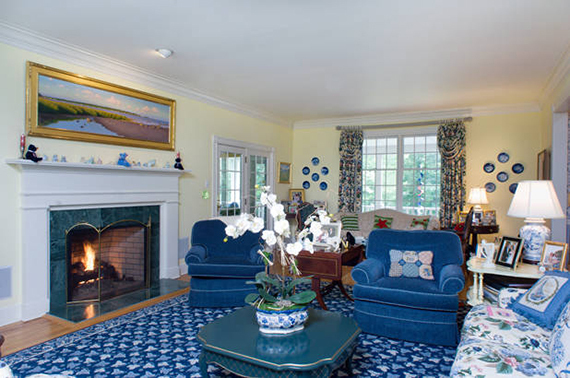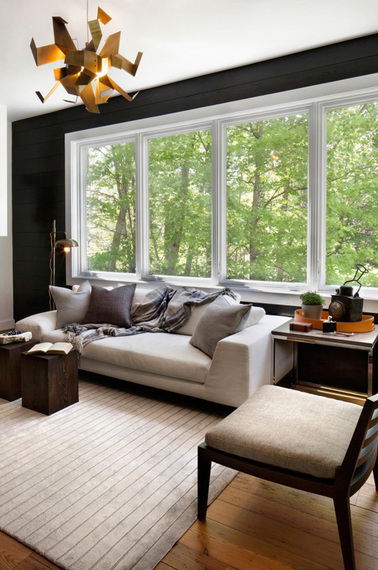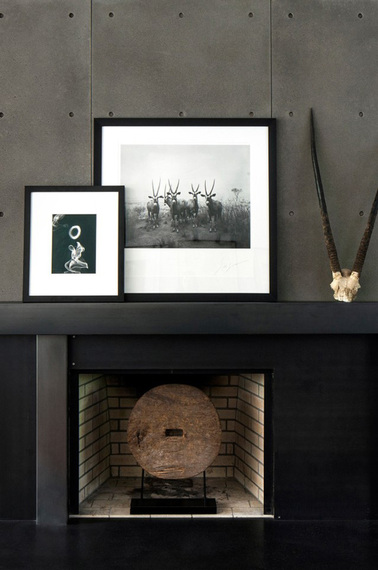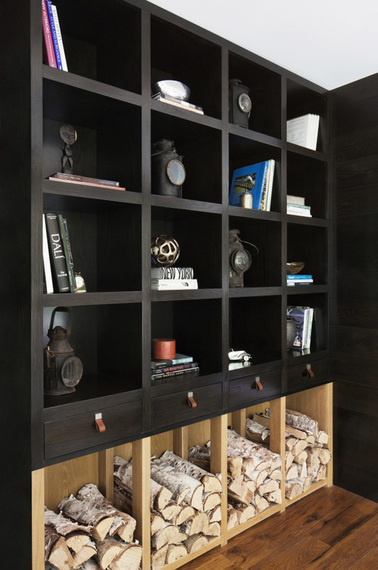 SUBSCRIBE AND FOLLOW
Get top stories and blog posts emailed to me each day. Newsletters may offer personalized content or advertisements.
Learn more