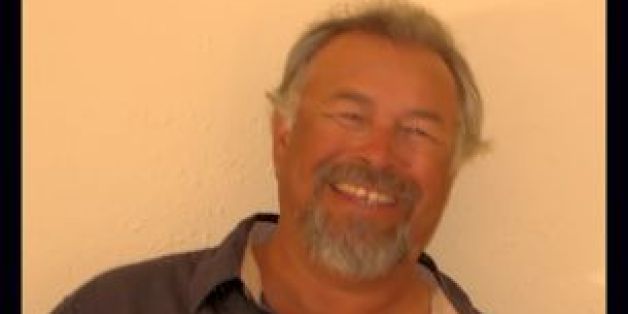 Dennis Fiske is an ironworker who lives in the beautiful desert lands of Arizona. He is seldom home for long, and unable to paint on the road. On the rare occasions when Dennis does paint... it means he is not working. When the recent economic turndown had Dennis painting a few more times than was comfortable, he began to seriously think that he needed to find a way to earn a living from this hobby. "Perhaps," he says, "it is a dream I have been forced to live. I love the desert... I too am a desert creature."
My father painted with acrylic paints. When he passed away I was left with his collection of brushes, paints, canvas, frames, and literally gallons of gesso. I did not fully understand why he would choose acrylic paints over oil paints. Finally, I just had to know why. So as an experiment I decided to paint the Window Rock, which is a landmark located at the seat of the Navajo Nation tribal government in Window Rock, AZ.
I found that I had to work more focused and intensely than I did with oil paints because of the short drying period. I knew, by having watched my father, some techniques for keeping the paint wet for longer periods, and I paid more attention to the condition of the paint than I did to the painting.
In the end, I am happy with the results of "Window Rock," my first acrylic on canvas. And I think I found the answer to my question: My father painted with acrylics because it was so easy to wash the brushes afterwards.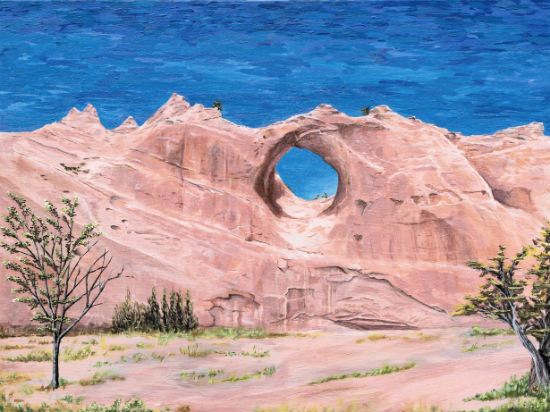 Window Rock
Are you 50 or older? Want to submit your own art or photography for consideration? Send us your work at 50arts@huffingtonpost.com. See here for more details.