Spacing, layout, function and durability -- these are all points to consider when it comes to kitchen seating. For some, flexibility is a must, while others want a social space that is comfortable for guests and hosts alike. No matter your needs, nine interior designers share their tips for creating the perfect seating in the kitchen.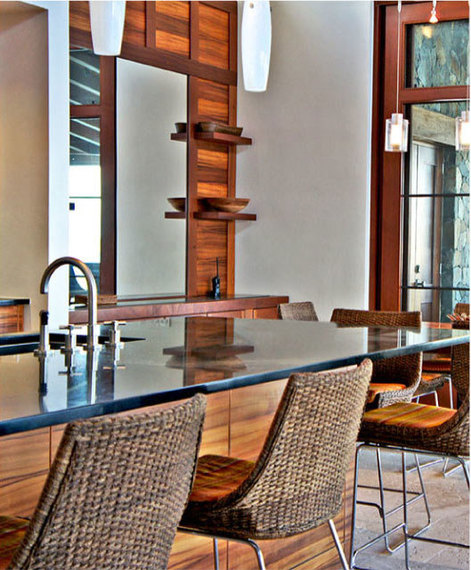 Kitchen seating at a counter should be comfortable, effortless to get in and out of and easy to clean. I suggest generous spacing, with at least a foot between seats, armless stools with low backs that are no more than two inches above the counter and reversible seat cushions that can be removed and cleaned.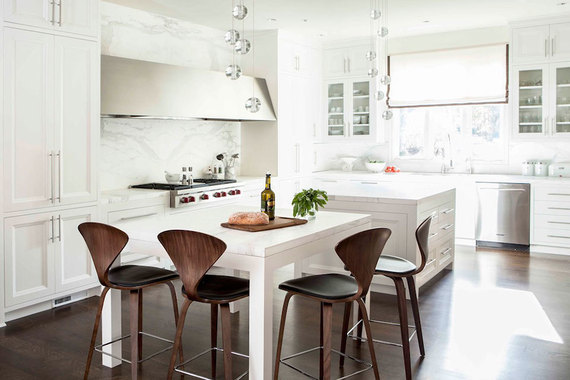 The kitchen is the hub of the home, so it's important to have seating that anyone can slide into and visit with the cook. In this kitchen, we added backed bar stools around the second island, so it can do double duty as a work table and daily dining spot.
It's imperative to first understand the intended use of the kitchen, especially as it relates to entertaining. Here, the client wanted to keep the guests out of the kitchen but still close by. We added the exterior countertop seating so guests could socialize without interfering in cooking and hosting activities.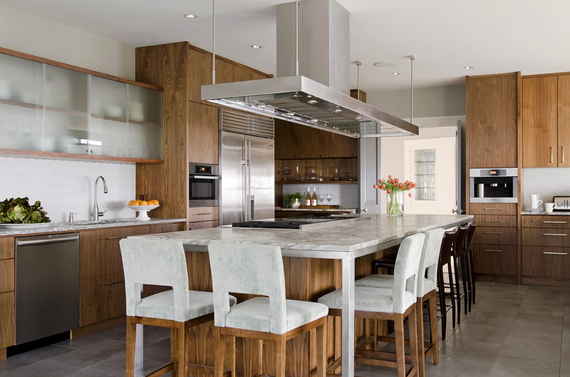 The scale and proportion of the island as well as the preferred seating arrangement will dictate your choices. Smaller spaces may require vintage stools while larger ones can accomodate bigger backed stools. It's really important to make sure everything fits, so if you are designing around a corner, for example, don't forget about the space needed underneath when the stools are tucked in.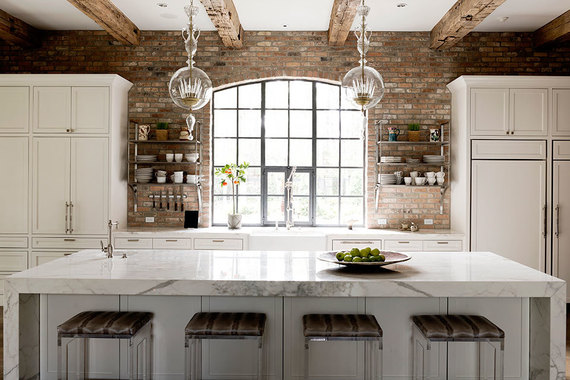 Kitchens are family-friendly environments and should be designed to be beautiful, comfortable and durable. I recommend upholstering barstools in a sturdy vinyl that will last a lifetime. One of my favorite vinyls to use is by Lelievre from Stark.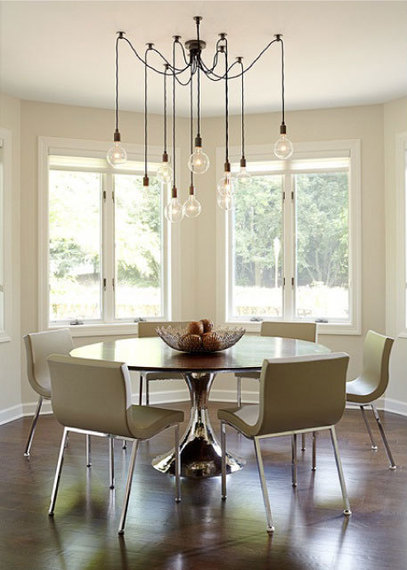 Select durable fabrics that are soft and textural to play against many of the hard surfaces that are in a kitchen. Choose materials that combine comfort with style to add visual interest to the space.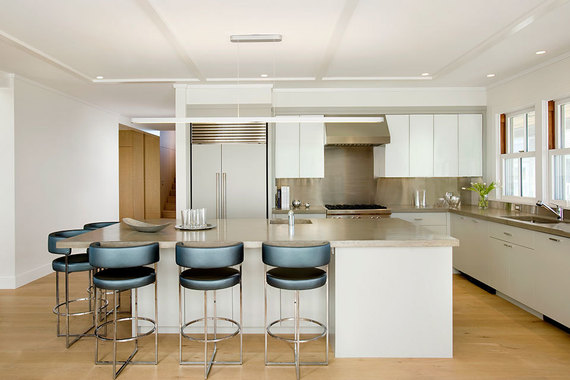 When choosing seating for a kitchen, stay away from the utilitarian. By using unconventional shapes, colors and materials, I make the seating the focal point of the room and give the kitchen its entertaining vibe.

-- Nathalie Ducrest, La Tour Design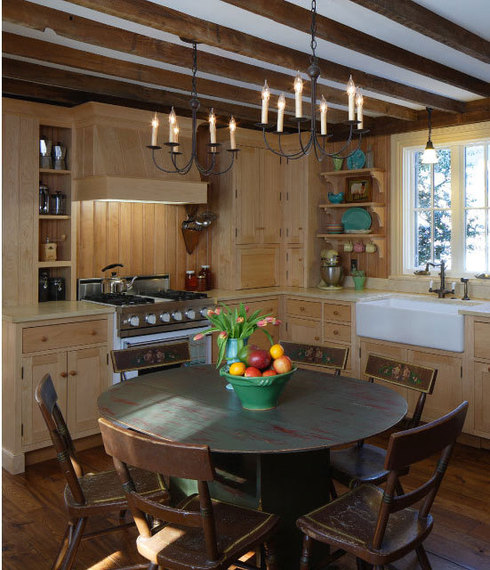 From cookie baking to homework to dinner, I love a center table that can function as a war station. To keep the flow open, choose chairs with backs on the shorter side that allow you to see above and across.

Also, since they will get a lot of use, make sure seats are durable but not too heavy to move around.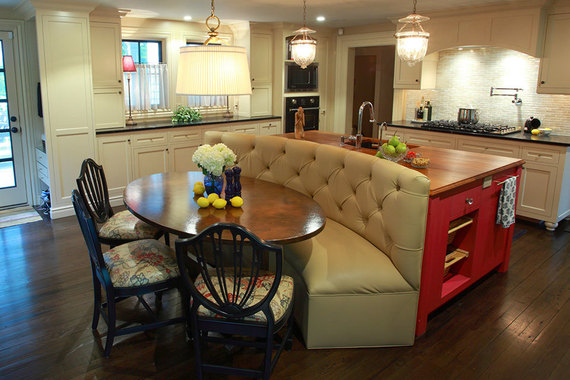 Kitchen seating at an island doesn't have to mean pulling up a counter stool. In this kitchen, we flipped the seating and backed the banquette up to the island, which created a cozy eat-in-kitchen that faces a warm fireplace and a beautiful view.
SUBSCRIBE AND FOLLOW
Get top stories and blog posts emailed to me each day. Newsletters may offer personalized content or advertisements.
Learn more