This Cuba Swim obsession of mine, dating back to 1978 when I first tried...and failed...to make it across that daunting stretch of ocean, is at the last horizon.
The seas are predicted to be fairly calm Sunday, Aug 19, through most of Tuesday, Aug 21. If all goes well, it's going to take me some 60 hours, non-stop swimming, to make it from Havana to one of the Florida Keys, probably Marathon....how apt a name for the end of an epic endurance event.
So, to be sure, there is pure sport here. Nobody has ever made it (except with the considerable speed aid of a shark cage). This will be an historic moment, if I can walk, or more likely crawl, up onto that Florida shore.
And in the three years, in this modern era, I've been in passionate pursuit of this elusive quest, I have been happily immersed in a thousand eccentric and interesting details of the expedition.
I've learned that we human beings can't be allergic to jellyfish because they are creatures of genetic background that is 600 million years old and our immune systems didn't develop until much more recently.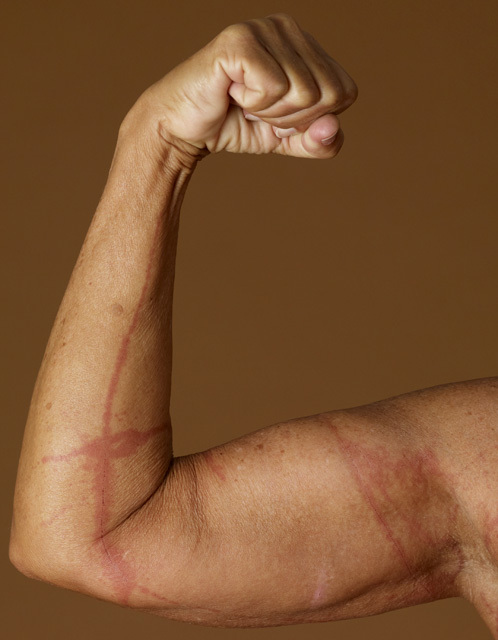 Box Jellyfish scars (Catherine Opie)