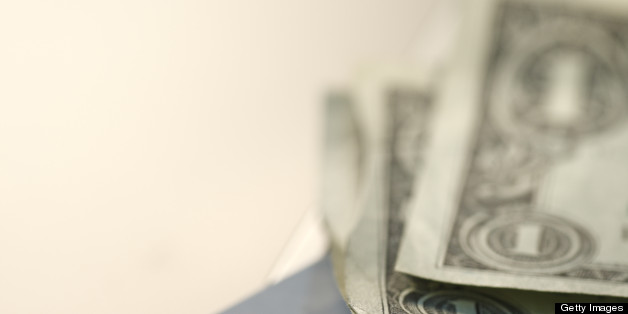 Preparing for a vacation involves more than merely booking reservations and packing your bags. Budgeting for travel expenses is a priority and includes not only the basics such as transportation, food and entertainment, but also gratuity that is associated with many of these events. Everyone from the bellman to the pool girl potentially work for gratuity, and tips can add up quickly without prior thought. Not knowing "who" and "how much" to tip can end up costing you more in uncertainty, embarrassment and cash. Like it or not, the person who is considered a good tipper is normally one that is offered a certain level of quality attention.
The following are commonly asked questions and also a General Tipping Guide when traveling in the United States. Keep in mind that gratuity will vary depending on the type of hotel you stay at, demographic location and services rendered.
Here's to a good start to a great vacation:
How do I know who to tip?
Everyone from airport baggage attendants, shuttle drivers, doormen, valet drivers, concierge, poolside attendants and hotel housekeeping staff are expecting a certain amount of gratuity.
Who gets a tip at the airport?
When checking in curbside at the airport, the skycap gets at least $1 to $2 per bag. More if the bags are heavy or if he or she has to wait while you rifle through your bags for your photo id. An indoor skycap receives the same amount of gratuity.
At the airport, who does not get a tip?
It would be highly inappropriate and downright wrong to tip airport security, your airline pilot, flight attendant, and even the airline counter rep. Bringing your favorite counter rep a holiday banana bread would be acceptable, as long as the airline doesn't have a gift policy.
What about rental car agents?
The rental agent does not get a tip; however, the shuttle bus driver does. The tip depends on the amount of luggage or special service they assist you with, generally $1 to $2 per bag.
When I arrive at my hotel, do I tip the person who takes my luggage out of the trunk and hands it off to the bellman?
As a rule of thumb, anyone that touches your luggage requires some form of gratuity. The tip depends on the level of service that the hotel employee provides.
How often do I have to tip the hotel valet who assists me with my car?
The hotel valet is generally tipped when departing the hotel. The exception is when he or she also unloads your luggage upon arrival, or grants a special request such as keeping your car near the front entrance while you have dinner, before making a swift exit to see a show. If your plan is to come and go several times per day, you may consider parking in the self-parking lot so you can eliminate the need for multiple tips throughout the day.
Is there a standard tip for a bellman?
The bellman should receive $1 to $2 per bag, depending on the number of bags they unload. For extra services, additional gratuity should be provided. If you are concerned with multiple tips, travel light and carry your own bags to your hotel room. Invest in a good set of luggage with easy-to-turn wheels.
Is it mandatory to tip the housekeeper? How often?
Yes, it's expected to leave gratuity for housekeeping. Tip daily, rather than one tip at the end of your stay. The housekeeping staff works on shifts, and it's possible that the housekeepers will rotate shifts. Think ahead and bring a few white envelopes, label "Housekeeping" on the outside, and place $5 dollars per night in the envelope. Leave it on the pillow or a place you are sure they will see it. Do not leave it on the desk or bedside table without it clearly labeled or they will not take it.
What is the standard room service tip?
Tip 15 to 20 percent of the bill when the food arrives. Do not leave additional money on the tray to remove after you are finished.
How much do I tip the concierge?
For picking up the phone and making a 20-second phone call for an easy dinner reservation, a genuine "Thank you" will suffice, although $5 would be a nice gesture. For time spent discussing restaurant options and making your reservation, $5 to $10. Securing hard-to-get tickets to the theatre or having a last minute floral arrangement sent to your hotel for your anniversary deserves $20 and upwards.
Is a tip necessary in a hotel spa?
First check the hotel policy to confirm that a gratuity is not already included in the bill. If not, the spa attendant, such as the massage therapist, would receive 15 to 20 percent of the service.
Do I tip hotel instructors and pros?
In general, instructors do not anticipate a tip, however, there are always exceptions to this rule. While there may be a surf instructor that would appreciate an extra $50 after a surf lesson, most professionals would feel insulted by the offer. If you have gotten to know your pro over a lengthy period of time, a gift certificate would be a good alternative if you feel the need to show your appreciation.
What about golf caddies?
The answer is yes. The general rule of thumb is 50 percent of the caddie fee. For great service and a fabulous golf experience, you can add more to the gratuity if it is already factored into the golf fee.
Does tipping include the hotel plumber that comes in to fix a leaky toilet?
No, you do not tip the maintenance staff such as the plumber, electrician or exterminator.
More Tipping Tips:
Doorman: $1 to $2 to hail a taxi, more for a special service like shielding your body from a whipping monsoon as you enter the cab.
Hotel Bartender: $1 per alcoholic drink
Hairdresser at the hotel: 15 to 20 percent of bill
Manicurist/Pedicurist/Massage Treatments: 15 to 20 percent of service
Taxi Driver: 15 to 20 percent -- when using a credit card, some cabs offer an option on a credit card screen of 15-20-25 percent and you decide how much you want to tip by pressing a button on the screen.
Check to see if your hotel has a No Tipping Policy: Some of the nicer hotels and resorts have a no-tipping policy where tips are factored into the final cost, and tips are strictly forbidden. Employees are not allowed to accept gratuity.
Bring small bills: Make sure and go to the bank before you leave for your trip, or ask the front desk to make change for plenty of small bills so you can tip without asking for change. Also have some coins ready for the parking meter if you plan to go out on daily excursions.
SUBSCRIBE TO & FOLLOW LIFESTYLE
We're basically your best friend… with better taste. Learn more