This holiday season, and any other night for that matter, is a great time to use a simple feature on our digital cameras, called Night Scene Mode. With trees and houses decorated with colorful lights and adornments, taking a picture of them with our cameras in the Auto Mode will not bring us the magic of the scene in front of us. Therefore, we encourage everyone to be courageous and withdraw from the "Holy Grail" of Auto Mode, and get the gift of a better image.
This is done simply with one easy change to our digital camera. By using the night scene mode, we allow our camera to let in more ambient light, because the camera shutter will now stay open longer.
Shooting images at night means we'll need to use the camera's flash, but in this mode, the flash will fire automatically to illuminate our main subject.
Our first sample image was shot by just keeping our camera set in the Auto Mode. See how the "flash" dominates the image exposure. Our second image shows our camera set in the Night Scene mode. See how the background lights enhance the true ambiance of the image.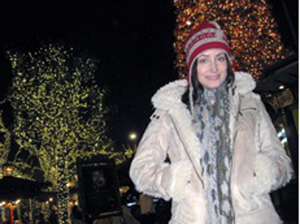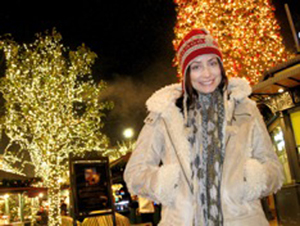 One very important reminder when shooting at night is to stabilize our camera, since our camera shutter stays open longer, we can capture that beautiful quality of light with any holiday season. Although many cameras now have image stabilization built into them, we still recommend a tripod for DSLRs and longer lenses. But, be experimental and let your body do the talking! Right after the flash fires, move a bit, to "trail" the lights across the image, like in our sample.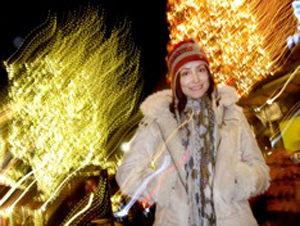 To see more on how the Night Scene mode works, visit the Photo Guys website.
By Ken and Santino - the "Photo Guys"
Digital 1 to 1 - Digital Photography Made Simple
SUBSCRIBE TO & FOLLOW LIFESTYLE
HuffPost Lifestyle is a daily newsletter that will make you happier and healthier — one email at a time. Learn more