The three words on everyone's mind this week: health care reform. Most of us don't have the time or patience to decipher the long-winded, legal-lingo document itself , but we are still wondering what this bill actually means and how it will affect us. Being the business-minded foodie that I am, I've gleaned what I consider to be the top 10 most interesting provisions of the bill and speculated on how these will change both our eating habits and daily lives.

1. Undoubtedly one of the most talked about sections of the bill: the mandatory calorie counts. That's right--restaurants with 20 or more locations as well as vending machines and drive-thrus will be obligated to post the calorie information of each item on the menu (daily specials and condiments not included).
This will certainly make most of us think twice before ordering the large French fries (500 calories!) to go along with our burger. The idea behind these postings? Legislators believe this will help people ration out their recommended 2,000 calories per day. Most people have no idea how many calories those venti Starbucks Moccachinos really pack--this law is the perfect way to open people's eyes.
2. Anyone who has ever worked in a privately owned restaurant can tell you that health insurance is practically unheard of for employees (not to mention the high number of illegal immigrants that man the back of the house). Now, however, restaurants must extend healthcare to all their employees--both full and part-time, regardless of legal status. Although tax credits will be issued, many fear that we may see menu prices rise as a result of the financial stress this law may put on restaurants. But in the end, the restaurant industry should see a more robust and productive restaurant workforce if provided with adequate healthcare.
3. One of the downsides of this reform? There is little incentive for consumers to take better care of themselves, and most of the blame is put on fast-food and insurance companies. In certain countries like the U.K, health insurance companies provide discounted gym memberships to their customers, who in turn have lower rates of obesity and heart disease. But I think we can all agree that more than any politician, Jamie Oliver has done the most to boost awareness and educate our country about the dangers of relying on fast food. And his timing couldn't be better-- the premiere of his new TV show, Food Revolution, is airing the same week the health care bill passed.
4. Keeping with Jamie's philosophy of eating fresh and organically grown foods, the increased availability of food stamps will most likely begin to play an important role with the new reform. Accepted at most local farmer's markets, food stamps will hopefully help low-income families break away from fast food and put fresh, nutritious foods on their tables. To see if you qualify, click here.
5. We've all known (and perhaps ignored) the fact that tanning beds can cause skin cancer for some time now. But now that the new health bill has tacked on a 10% tax to all indoor tanning facilities, it is my hope that our society will finally see that bronzed skin isn't worth the health consequences (or the money for that matter). Who knows, maybe this means that our country is starting to change its standards of beauty?
6. I know I can't be the only one who's wondered how medical marijuana will fit into this new health care bill--it's bound to cause at least a few problems. But believe it or not, it looks like now those problems are actually for those who use it! The new laws protect medical marijuana users from criminalization, but not from trouble at the workplace. This means that although it may be okay with your local police department, your boss still has good reason to let you go if you fail a mandated drug test at work. Maybe requests for Mary Jane won't be skyrocketing after all.
7. If you're wary of what insurance companies are really using all that money for, worry no more. With this new bill, insurers will be required to post balance sheets as well as fully disclose all administrative costs, executive compensation packages and benefits online for everyone to see. This should put an end to any shady bookkeepping or cutting corners that have been going on and depriving customers of health services.
8. As the owner of a small business, I was initially worried about how this bill would affect me and my staff. But it turns out that small businesses who provide complete health insurance for their employees will receive a hefty break come tax season to help out with the cost. This means that up and coming businesses shouldn't suffer financial burdens due to health care.
9. This reform won't only affect business owners and insurance companies, though--students may be feeling the effects too! In an effort to provide more doctors in rural areas and get more primary care physicians (rather than high paid specialists), this bill will be leveling out doctors' salaries so that they all earm approximately the same salaries. Maybe without the promise of a high paycheck, we may see applications to medical school drop.
10. In an attempt to provide complete health coverage, this new bill will also be including family and marriage counseling services in its coverage. For families or couples who otherwise couldn't afford services like this, perhaps this bill will make therapy more accessible and subsequently help lower the sky-high divorce rate in the country.
Regardless of where you stand, it's clear that this bill will have some kind of impact upon all of us in some way or another. In addition to improved health care coverage and (hopefully) healtheir restaurant menus, you can find more tips, tricks and techniques to healthy eating and nutrition at Behind the Burner.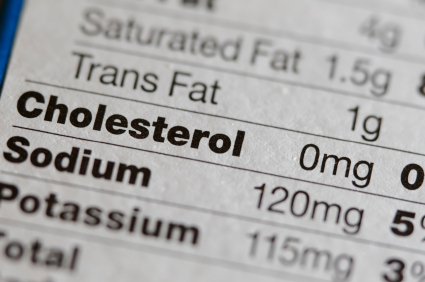 Follow HuffPost Food on Twitter and Facebook!