In our books, the best bars move with the party scene.
Idea #1: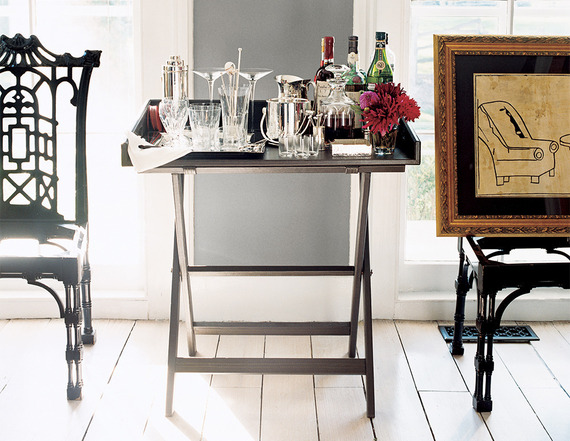 Work an empty corner for a full-service bar. A cocktail station telegraphs old-fashioned graciousness, lets you entertain at a moment's notice, and gives early dinner guests an easy way to break the ice.
Idea #2: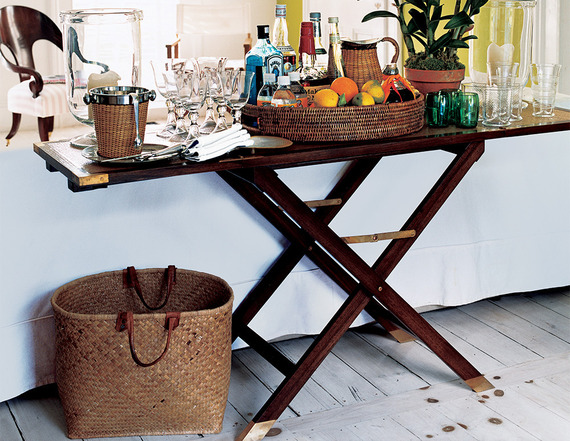 Natural textures and citrusy colors evoke the laid-back luxury of cocktails after a day at the beach. Clear glass stemware is a nice contrast to rough rattan.
Idea #3: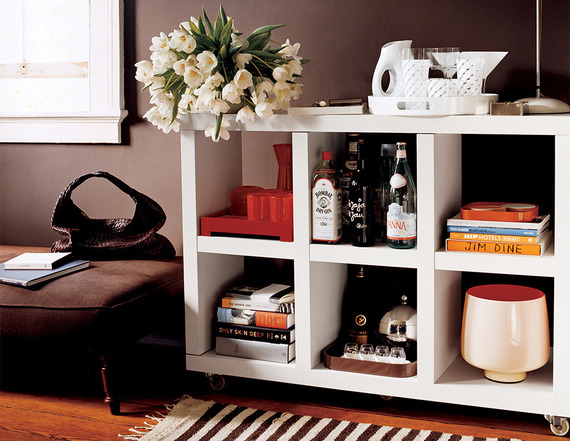 It can't get easier than this setup. Cheers to the bookcase that turns into a serve-yourself cocktail station.
MORE FROM DOMINO.COM
29 Design Lessons Buzzfeed Learned from domino
ASAP How Style Me Pretty Abby Larson Got Over Her Color Phobia
7 Ways to Decorate With Color (A Beginner's Guide)
You Won't Believe This Is From Ikea