Five quick storage solutions for the bathroom.

photography by JUSTIN BERNHAUT
The secret to the 20-minute shower-hair-makeup blitz is having all your products at your fingertips -- and a well-set-up area to keep you from knocking things over when you're moving fast.

photography by ALEXANDRA ROWLEY
standing brushes
Hair and makeup brushes stashed in glasses stay cleaner (and in view) and take up a minimum amount of room.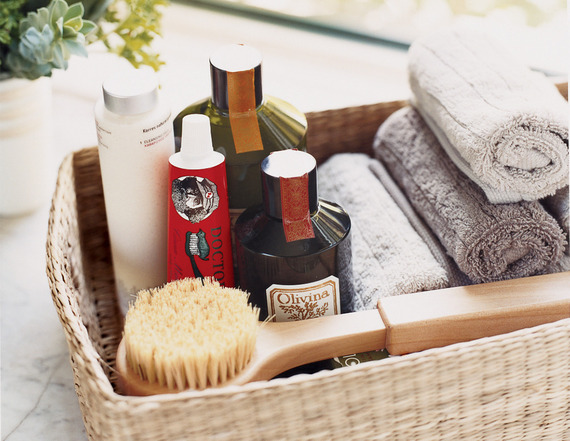 photography by FRANCESCO LAGNESE
containing hair accessories
With their tangling cords, hair dryers, brushes and combs have a way of knocking down everything else as you reach for them. In a basket, though, they behave.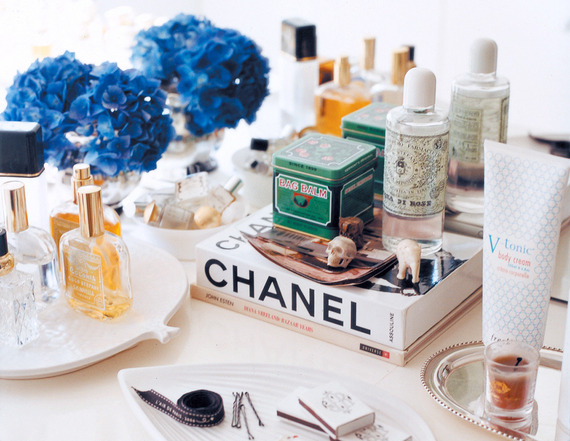 photography by MATT ALBIANI
displaying it
A tray acts as a coaster, keeping products like oily salt scrubs and bath gels off the shelf's surface, and makes everything look fancier for some reason.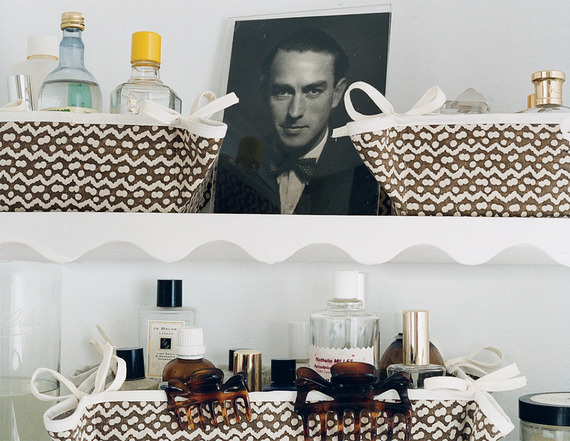 photography by JAMES WADDELL
storing wisely
Confine tall containers inside a larger box or shower caddy to stop them from tipping as you rummage through your make-up.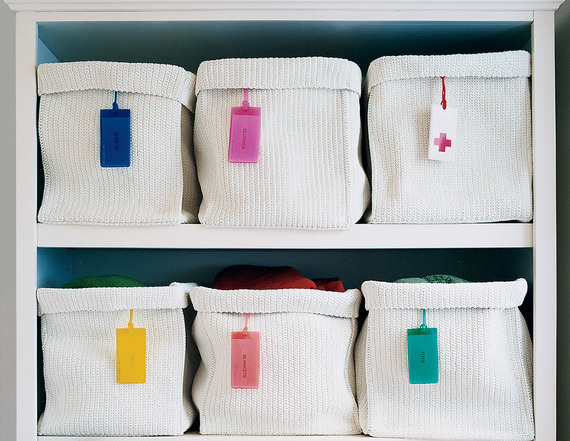 photography by JUSTIN BERNHAUT
tagging it
Make labels for shelves so everything returns to the same place.
MORE ON DOMINO.COM:
The Ultimate Kids' Room Makeover
Small Bedroom Decorating Ideas
A 6,00 Square Foot Dream Home Gets A Makeover
Decorating With Gray