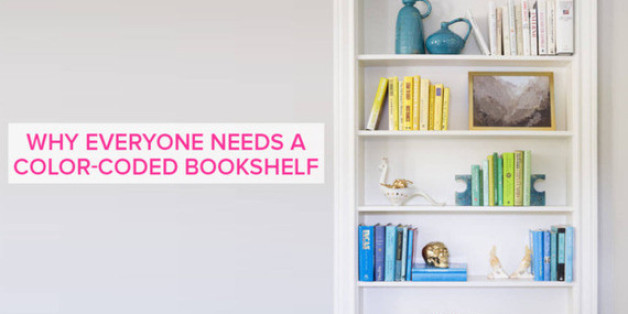 We see them. We dream of them. We want them in our own homes. Here's how to bring in color (in an orderly fashion, of course!).
When a mismatched collection of titles evoke a cluttered scene, this simple organizational method establishes a sense of cohesiveness throughout the space.
They create an aesthetically-pleasing essence within a space. Elevate the look with chic touches in complementary tones and metallic accents.
Some of us lack the time (and patience) to organize shelves by genre, title, alphabetically - you name it. This simple solution takes away all the fuss and is even easier to maintain!
It adds a refreshing and modern dynamic to classic interiors with bold colors and old-world style.
When working with an exclusive palette, monochrome shelves become an extension of the space, instilling a continuous flow within the decor.
This animated arrangement, which doubles as a learning tool, encourages the little ones to explore color through organization.
SUBSCRIBE AND FOLLOW
Get top stories and blog posts emailed to me each day. Newsletters may offer personalized content or advertisements.
Learn more