The Cosmopolitan of Las Vegas is the newest hotel and resort on the strip. It opened on December 15th, and is now gearing up for its first, blow-out New Years celebration. Celebrities, VIPs and other invited guests will occupy the new building, mingle in the restaurants of renowned chefs, enjoy a private performance by Jay-Z and Coldplay, and be among the first to interact with the on-site art program developed, in part, by Art Production Fund.
The art program is integral to the resort's environment and is centered on fresh and innovative work that exposes visitors to both new and established artists. The casino aims to satisfy the cultural sensibilities of the guests, foster a greater awareness, understanding and appreciation for art and music, and reach the vast audiences that might otherwise remain uninvolved in art. It is an ambitious and exciting goal and Art Production Fund is thrilled to be part of it.
Highlights in place for the weekend include permanent graffiti murals by Shepard Fairy, Kenny Scharf, Shinique Smith, and Retna in the parking garage, art videos by Jennifer Steinkamp on the outdoor marquee, an immersive light art installation by Leo Villareal in the lobby bar, and an array of art videos by critically established and emerging artists on the massive lobby columns (Jeremy Blake, Matthew Ritchie, Sam Taylor Wood). Also welcoming the New Year's crowd is the eye-catching exhibition by Fred Brathwaite, a/k/a Fab 5 Freddy, the first in a series of artists-in-residencies in the casino's P3 STUDIO.
Fab is a legendary graffiti artist, filmmaker, and hip-hop pioneer. He produced and starred in the popular cult film Wild Style, was the first to host the groundbreaking television show YO! MTV Raps, and created graffiti pieces that have made history.
With a new body of work underway, Fab is the artist to launch the hotel's residency program. He moved into the resort's gallery and studio last week with his latest canvases: photographs of celebrated boxers and anonymous show girls, enlarged and printed on canvas, then bestowed with shimmer, courtesy of artfully placed Swarovski crystals.
According to FAB, "These pieces are about light and the movement of the viewer, part of a narrative set on a Kabuki like stage where these boxing gladiators are newly illuminated, a reflection of the gloss on their lifestyle and sport. And the crystals add glow and power to these women, set on the same stage."
From the moment the work was up, people came streaming in, eager to see the art, document it for their files, and chat with FAB, who was more than happy to oblige. Following is an album of snapshots documenting the action. Be sure to check in for the post-New Years update!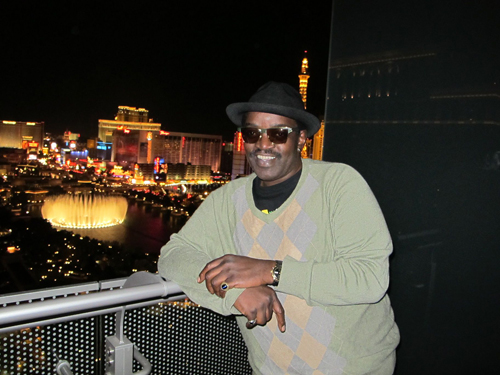 FAB lands in Vegas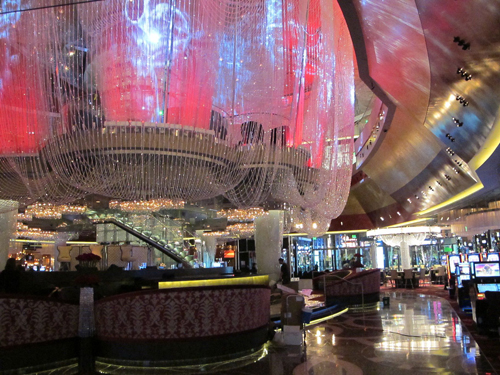 Environment pre-opening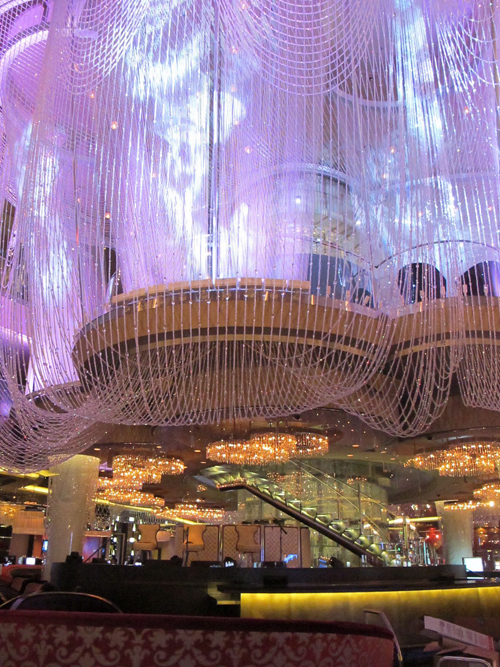 Environment pre-opening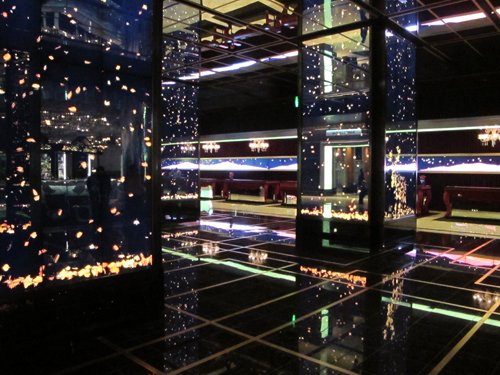 Lobby Columns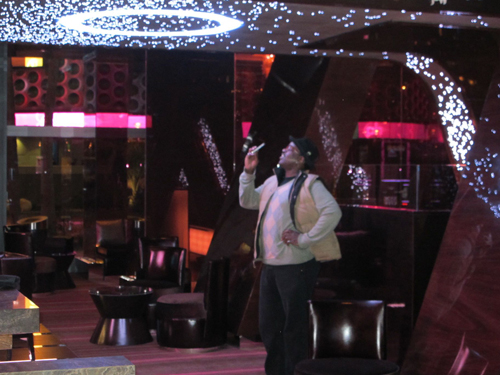 FAB enjoying the light installation by Leo Villareal in the lobby bar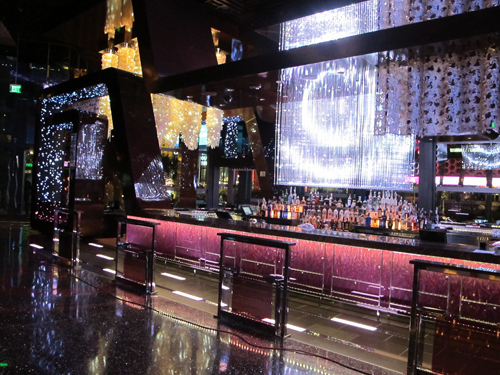 More from Leo Villareal
Jennifer Steinkamp on the marquee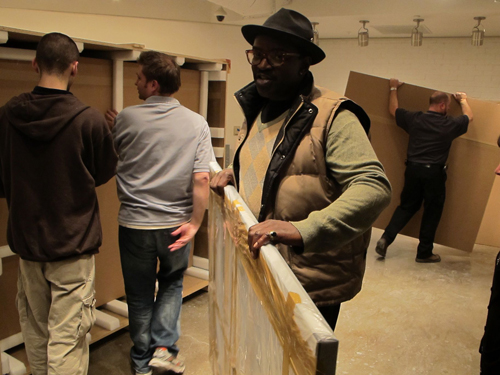 FAB moving into the studio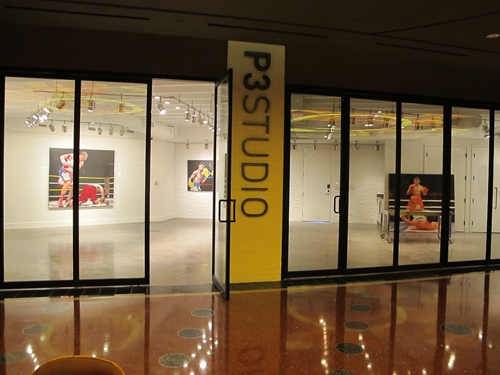 Installation
Installation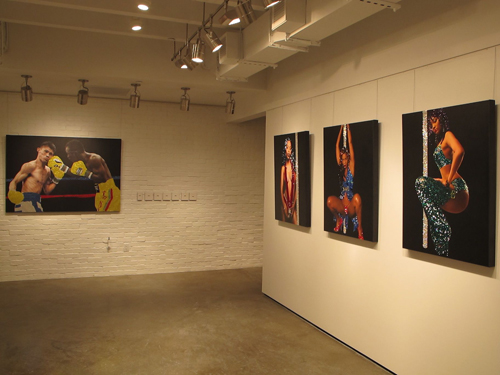 Installation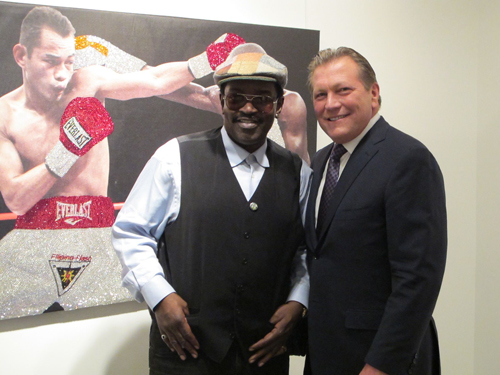 Fab with John Unwin, head of the resort, at the opening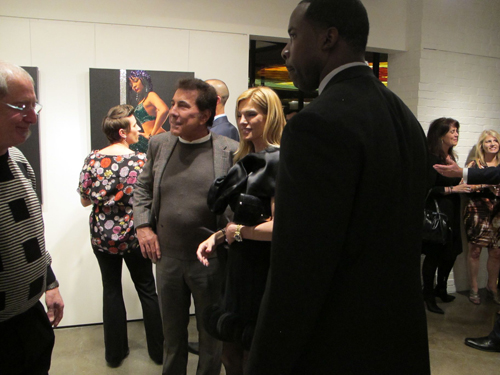 Steve Wynn at the opening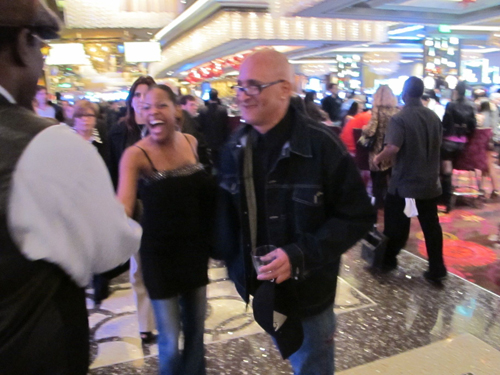 Fab greeting fans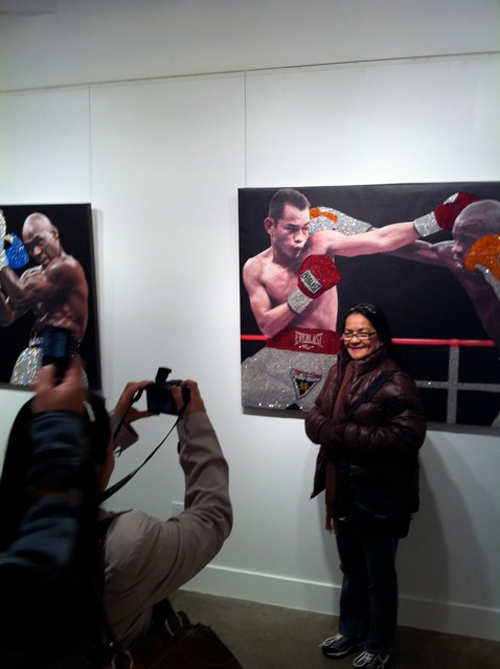 Fans of the art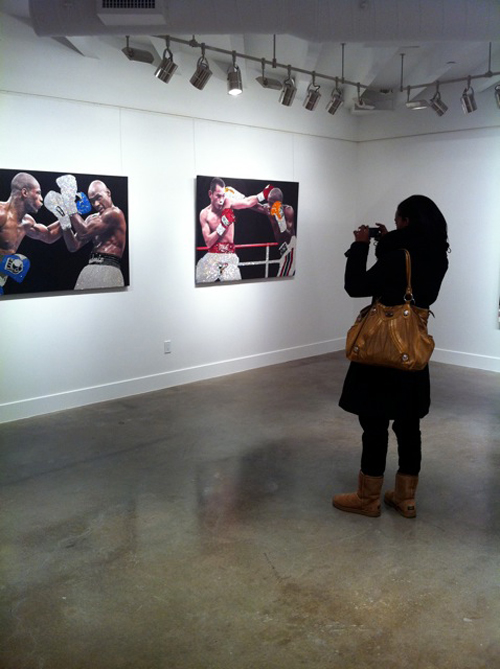 More Pictures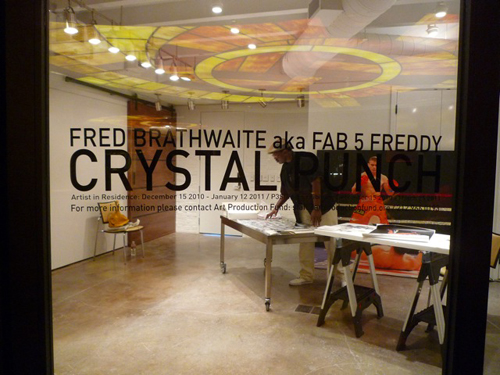 Fab at work
Work in progress
SUBSCRIBE TO & FOLLOW CULTURE SHIFT
Level up. Read THIS and be the most interesting person at your dinner party. Learn more