It wasn't until I was 23 years old that I spent my first Christmas away from home. I sure as heck didn't expect to share it with Bob Hope, Johnny Bench, Lola Falana, the Gold Diggers, Miss Universe, and 30,000 screaming GIs.
But there I was in a war, in Vietnam, a lonely soldier far away from home on America's holiday of holidays.
And to top it off, I had to work on Christmas Day, if you could really call it that, since as a U. S. Army information specialist, I was sent by my office to "cover" the Bob Hope Christmas Show being held on my base, Long Binh, that day.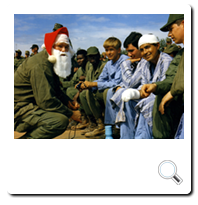 I figured it would be crowded. I knew there'd be guys going out of their minds when the Goldiggers and Lola Falana shook their booties. I expected there to be groaning one-liners between Johnny Bench and Bob Hope. I anticipated there'd be praise and vainglory for a cause and a mission I'd already stopped believing.
I just didn't expect to cry.
Even though I was stationed at Long Binh Post, the largest Army base in Vietnam at the time, I'd never seen a crowd like this. The Long Binh amphitheater was filled with more than 30,000 hot, horny, and homesick GIs. They came by boat and jeep and truck and helicopter. They ran, walked, limped, wheeled or were carried into the arena. They were there to celebrate Christmas.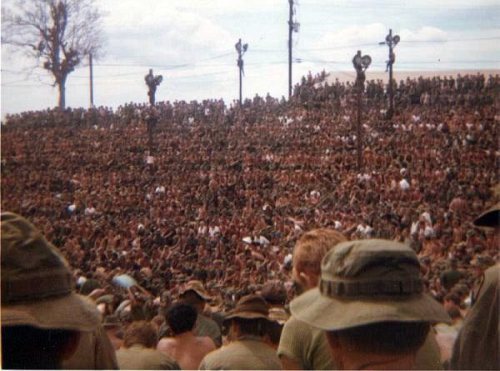 My parents were huge Bob Hope fans, which was probably why I didn't like him since I'd decided it was their generation that had sent us to Vietnam in the first place. Plus, I wanted the war to end, I didn't want any of us left over here to be killed, and I didn't want anybody slapping us on the back and telling us we were doing a good job. I wanted me and every other GI to "get out of this place." And I didn't want a lot of Army propaganda and pro-Nixon speechifying and waving of the flag by Bob fucking Hope.
https://www.youtube.com/watch?v=kODDgJRYF5I
But when I saw the faces of my fellow soldiers with scars and bandages, or without arms and legs, light up at the sight of Bob Hope and Johnny Bench and the girls, I changed my mind. Hope and his fellow entertainers brought smiles to the faces of these guys and helped them forget their troubles -- and forget where they were -- if only for a couple of hours.
It was loud and raucous and noisy. Hoots and hollers and whistles and jeers. But when Miss Universe broke into "Silent Night" you could hear a pin drop. Pure silence, except for that lone, quivering voice, And then thousands of quiet voices joined in. "All was calm" if only for those very few moments.
I was reminded of the poignancy of that scene when I watched HBO's Dear America: Letters Home from Vietnam 20 years later.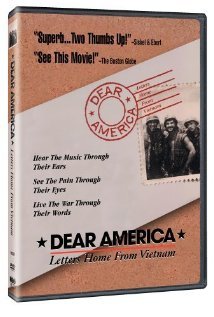 There's a Bob Hope "Silent Night" segment in there (not mine), and then the music switches to a haunting choral version of "Silent Night" and a Vietnam solder describes the scene in a letter home to his mother. He talks about -- and the filmmakers show us -- a barrage of flares and other pyrotechnics followed by the sound of voices singing "Silent Night" hauntingly in the distance. https://www.youtube.com/watch?v=HJUogY8QHYY
It is a powerful moment and makes me relive my Christmas moment in Vietnam. It makes me admire Bob Hope. It makes me sorry that I was mad at him the day I saw him a Long Binh. It makes me hope like hell that every one of those 30,000 guys there that day got home safe.
And it makes me wish we all could sing "Silent Night" at home this Christmas, with our families, out of harm's way, sleeping in heavenly peace.
Earlier on Huff/Post50:
PHOTO GALLERY
BEFORE YOU GO
Late Blooming Celebrities
PHOTO GALLERY
Late Blooming Celebrities