We've known for some time that no one can predict the stock market, and that the efforts of stock pickers routinely come out worse than chance. Now we are learning that no one has a clue about what to do about the current financial meltdown, or where the Dow Jones Industrial Average (DJIA) will go in the future.
So I thought I would try a new approach. Why not interpret the stock market from the point of view of my personal life? Yes, me. Doug Bremner. I mean why not? Maybe the events of my life and those of my family have an influence on the stock market. Or something like that.
So let's look at the data. When my mother was born on February 23, 1932 (a most fortuitous event for me, personally), the DJIA closed at 62. As you can see from the graph, her birth in 1932, helped pull us out of the stock market crash of 1929 and its aftermath, the Great Depression.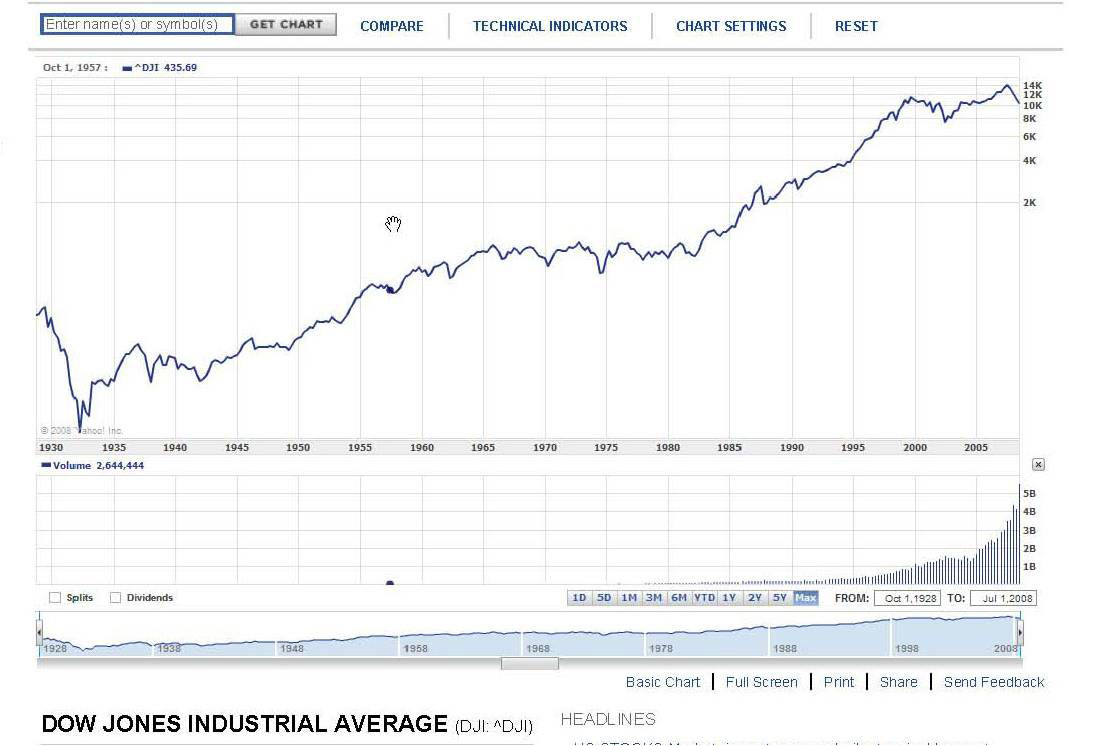 No wonder my Dad always said to put all your money in the stock market!
From the date of her birth, through her childhood until the birth of her first child, my brother Steve, in 1955, surely seen as a positive event by her and my brother, at least, the DJIA climbed upward to 410, a six-fold increase.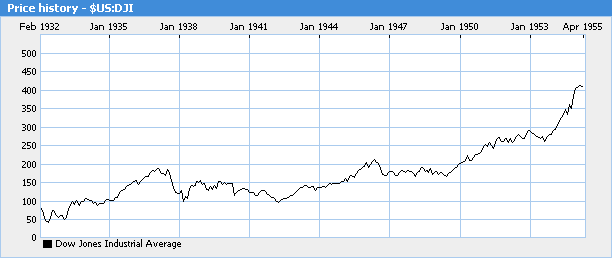 Not bad! From 1955 to February 12, 1966, the untimely day my mother died at the age of 33 (yes, sad, I know) the stock market rose from from 410 to 989, a more than two fold increase.
When the stock market opened the next Monday, it dropped by -1%, of course. Here is a picture of me just before my mother died, at the age of 4 1/2. I use it for my Facebook page.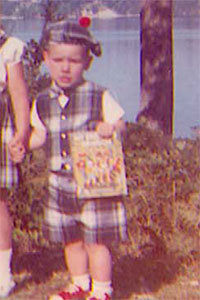 My wife uses that as evidence that I am "stuck" at that period of my life. From my perspective I put it up there just because... I can. After being made fun of as a child for always saying "when I was about four..." I am saying "when I was about four" with a vengeance.
The book, btw, is "Father's Dragon". I can't tell you if it was a good book or not, I don't remember. I do remember thinking that the book should be part of our family portrait, though. My mom liked to read too. Here she is as a child in Almira, WA.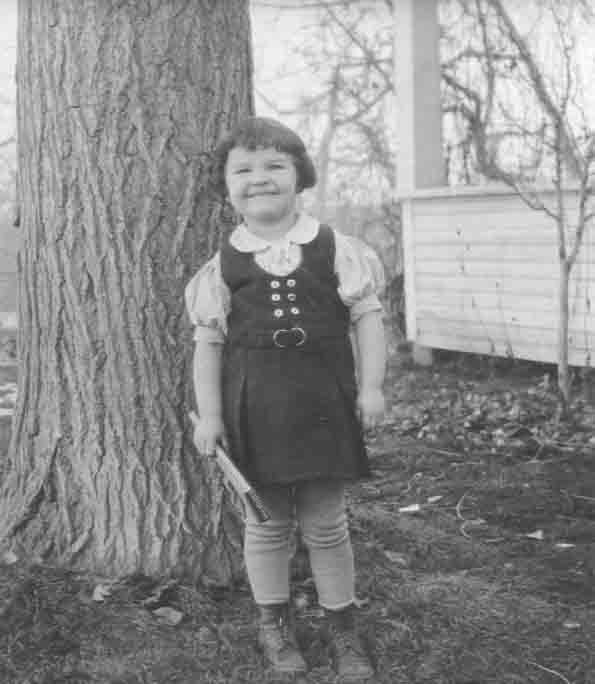 I'm not sure what the name of her book was though. Oh, back to the stock market. After my mother died, the stock market and I stagnated throughout my childhood, going from 989 in 1966 to to 888 in June of 1979, when I graduated from high school.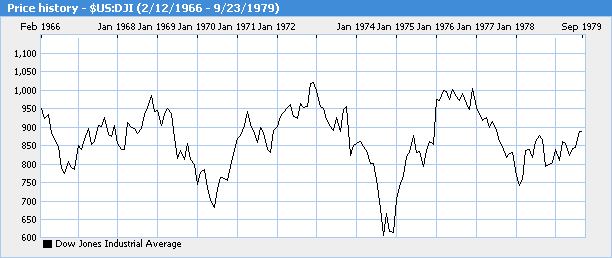 Coincidence? After graduation, things went better for me, with a string of successes including graduation from college, medical school at Duke, residency at Yale, launching of my career and success in romance culminating in marriage to my lovely wife Viola in Taormina, Italy on August 1, 1990, during which the Dow zoomed from 888 to 2905, a three fold increase.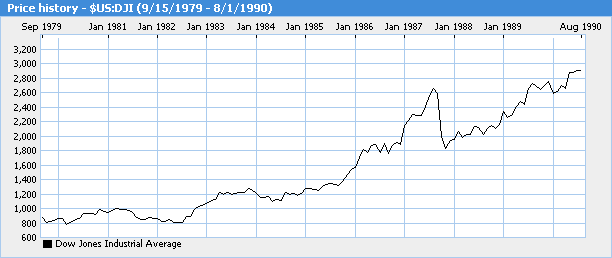 Yippee! And we're still married!
As the little ones started to tumble out of my wife's belly it was a good thing that we put our money for our retirement and their educational futures entirely into the stock market as stocks continued to go up until December of 2007 when the Dow closed at 13,264, a five fold increase!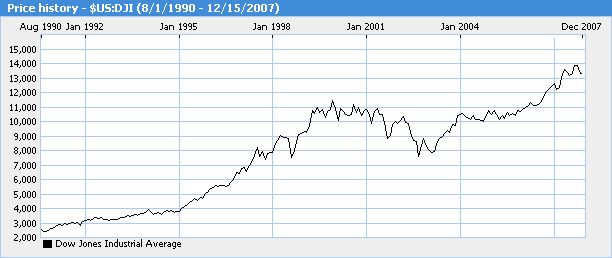 Why did I pick December of 2007? That was when Roche Pharmaceuticals attacked me for daring to insist that their blockbuster drug for acne, Accutane, that surely caused teens to smile, could actually make some teens depressed? Since then the Dow has dropped almost 3,000 points, closing September 29, 2008, at 10,371.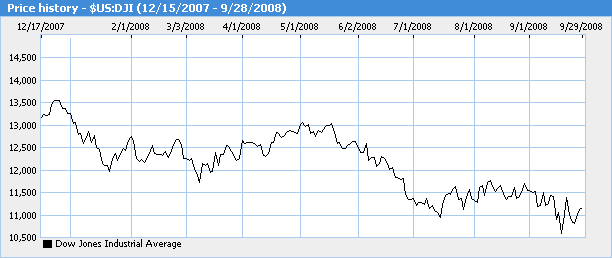 So the moral of the story? Live right and the rest will follow (?). Karma drives the Dow? Or that the bad Karma of corporations are driving our country into the ground? Literally?
By the way, we're having a memorial party for my mom this weekend, so I recommend... buy!
Make your own comments below, or discuss your own personal journey.

Doug Bremner MD is author of Before You Take That Pill.