A California-based nationally acclaimed photographer has penned a seminal book for and about pediatric heart patients My Heart vs. the Real World, published by CSHL Press, following ten youngsters and their families as they wind their way through the early years after diagnosis.
Max S. Gerber is a former pediatric pacemaker recipient who received the news of his heart problems with "terror, upset and screaming" as he remembers the event. Worse, unlike the almost routine acceptance of the procedures of heart bypasses, pediatric pacemakers and heart therapies as we now know it, there was literally nothing consoling or enlightening about that procedure when the 34 year old Gerber...who received the heart device when he was the tender age of nine...had to undergo the treatment. There was nothing much written explaining the expectations, survival or life span of the young coronary patient, and the existing literature was not just irrelevant, but significantly misleading, as well as depressing, written as it was for those in advanced years, not kids.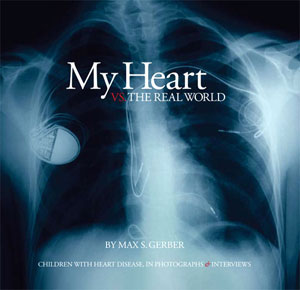 "They opened my chest to place the pacemaker," recounts Gerber. "And after the operation, I read the literature, all of which was geared for senior citizens, and my spirit sank. There was the specific notation that I could expect another 15 years of life." Naturally, this related to those usually in the late stages of life, not Gerber. But it was hard and inconsolable fact to the nine year old Gerber. He saw the text and not the spirit of the words, which depressed him and made him face life, and death, at a very young age. But, in time, it also prodded him to do something about the oversight when he got the chance to do so. And the chance did come, eventually.
Surviving the placement, and the 14 years that followed, Gerber began contemplating just what this all meant to him and other pediatric heart patients. On his own, he thought of combining his photographic talents...he's a recognized photographer based in Los Angeles...and his heartfelt empathy for others who have received any of the forms of heart assistance ranging from small intervention to desperate measures wove themselves into a need to do a book on the subject.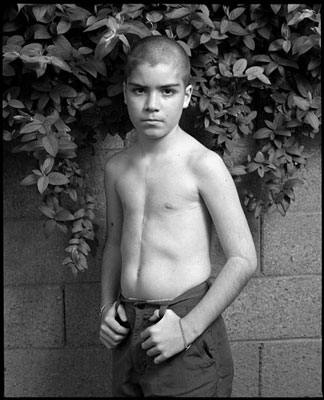 First he was tuned into a summer camp for pediatric cardiac patients called "Camp Corazon," off the California Coast on Catalina Island, run by a caring and considerate pediatric nurse. There he hooked into a network of about 160 kids undergoing various procedures involving the heart. Vibrant, young and viable, these children further goaded Gerber into his project that he has pursued for the past two years. Covering the daily and ordinary, as well as the special events, of these ten pediatric cardiac patients...and their families, the book weaves together a sincere, profound and yet uplifting narrative of ordinary people dealing with extraordinary medical problems of various urgencies. These are ordinary families, with a difference. Gerber was "amazed about how forthright and open these families have been." All of the patients evinced congenital heart problems, meaning that they have only known heart problems since birth. "They have all developed adult notions about life," notes Gerber. While not simplifying their existence as "growing up too soon," Gerber grants that the children, and their families, have evolved "adult notions of mortality," based on their various conditions. Gerber relates that one of his subjects, Mario Coletti, dream wish is to be a guest on the Oprah show and speak with her on national TV about the ups and downs of being a child heart patient.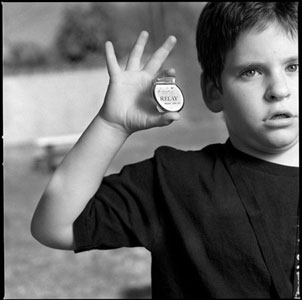 Ironically, considering the growing numbers of children undergoing pediatric cardiac procedures, and the near absolute dearth of non-medical books devoted to the topic, Gerber's product of love and insight should find a ready market. The subjects in the book exhibit problems ranging form ordinary pacemaker placement to open heart bypass surgery, and are followed from birth, through bar mitzvahs, other religious ceremonies, school, vacation, family gatherings, and ordinary meals. Notable more for their averageness, even when the exceptional health problems are factored in, these families show a stoic courage grounded in plain acceptance of a life somewhat different than most of their peers. In no sense is life abnormal, but it can't be denied that cardiac patients of tender years face problems and considerations not usually handled by their schoolmates and play friends. Cardiac patients of any year and severity should be able to share Gerber's insights and their families and caregivers will find recognition and hope in the text.
SUBSCRIBE TO & FOLLOW LIFESTYLE
HuffPost Lifestyle is a daily newsletter that will make you happier and healthier — one email at a time. Learn more