November 15 to December 15 is my 'What's Next?' period out of each year. I'm a natural planner... so during the weeks, you can expect to find me knee-deep in goals, budgets, revised to-do lists and projections for a brand new year. In a way, it's my favorite time because I'm always reminded of a simple life lesson: when you write it down and commit to a plan... it's like magic -- your dreams come true -- your plans materialize -- amazingly and over-and-over each year.
Part of planning ahead is about looking back to see what you've missed, what's not right, or what could stand to be a little better. I love following trends and recently enjoyed Trendwatching.com's '12 Crucial Consumer Trends for 2012.' Three of the trends caught my attention and sent me back through my 2011 design projects for review:
RECOMMERCE
It's never been easier for savvy consumers to resell or trade-in past purchases and unlock the value in their current possessions. In 2012, 'trading-in' is the new buying.
ECO-CYCOLOGY
Brands will increasingly take back all of their products for recycling (sometimes forced by new legislation) and recycle them responsibly and innovatively.
DEALER-CHIC
In 2012, not only will consumers continue to hunt for deals and discounts, but they will do so with relish if not pride. Deals are now about more than just saving money: it's the thrill, the pursuit, the control and the perceived smartness, and thus a source of status, too.
What ties these three trends for me is the idea of ending up with something more by utilizing something existing that you otherwise viewed as less than. Another great example of this overall concept is a new division of Hermès called 'Petit h.' Read up -- but the net-net is that Hermès is basically inspiring artisans or out-of-the-box 'creatives' to repurpose scrap materials into phenomenally innovative and beautifully re-imagined products that offer a hand quality, exquisite style and a recycled purpose.
In my own work, the ideas behind these trends traced me right back to a pair of sofas that repurposed easily and helped to re-imagine an otherwise ailing space into something fresh, new and revived early in 2011!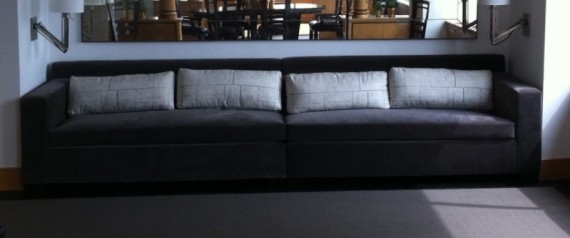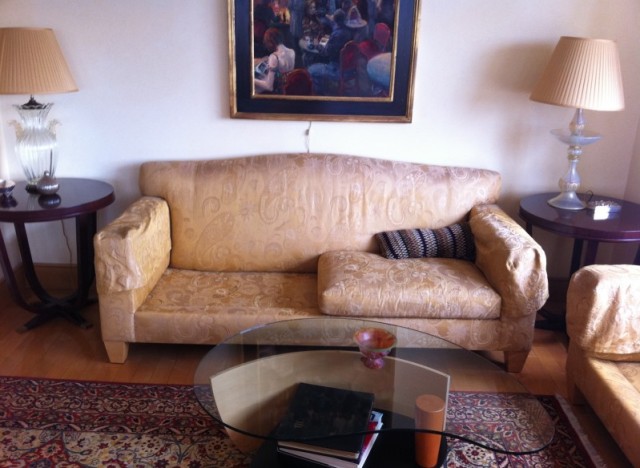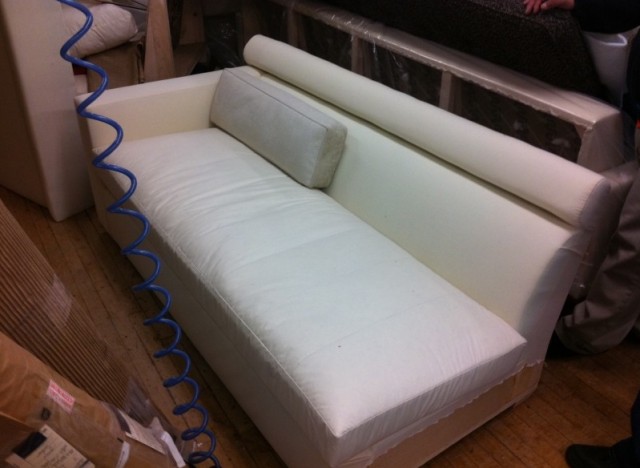 All Photos Courtesy of Drew McGukin.