Idiot Pastor Terry Jones has decided to show his support for the U.S. military's efforts to win hearts and minds by demonstrating that he and his followers have lost their minds and misplaced their hearts. The Muslim world, he believes, will see that Christianity is the proper way to worship an all-loving God, if Christians can just come together and burn Islamic holy texts.
Personally, I liked his earlier, funnier stuff more. You know, from when he was with Monty Python.
Below you will see his to-do list for this weekend.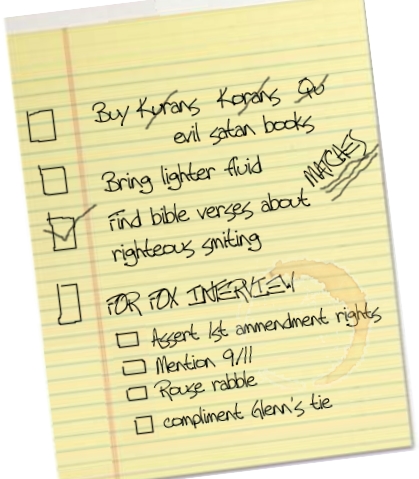 FOLLOW HUFFPOST