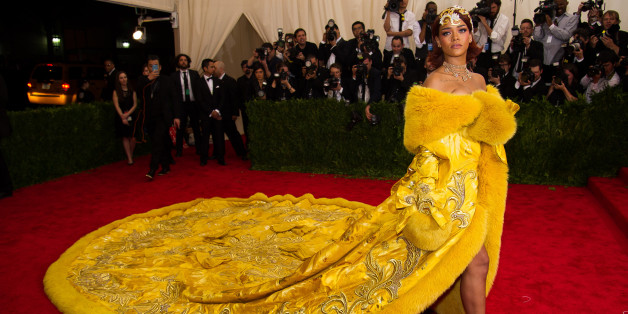 Every year, during the first week of May, the world stops and people are glued to their device of choice to see the red carpet arrivals at the annual Costume Institute Benefit Gala at The Metropolitan Museum of Art. The Met Gala, as it's known, is the fashion event of the year, bringing the best and brightest from all industries to celebrate the latest costume department's exhibition envisioned by Andrew Bolton, Harold Koda and the queen of fashion herself, Anna Wintour. This year's theme, "China: Through The Looking Glass" looked at the East's influence (good or bad) on Western fashion over the years.
And while the red carpet may have been the major moment of the night as many waited with bated breath for the likes of Rihanna, Beyonce, Kimye, Kendall, Amal and George and a few others to descend upon us, the night was truly only just beginning. Many stars shared their own #MetGalaMoments via Instagram throughout the day/night. Here's a few below for your viewing pleasure. You know, just in case you need to swoon or gag again and again over the night's best looks.
SUBSCRIBE AND FOLLOW
Get top stories and blog posts emailed to me each day. Newsletters may offer personalized content or advertisements.
Learn more