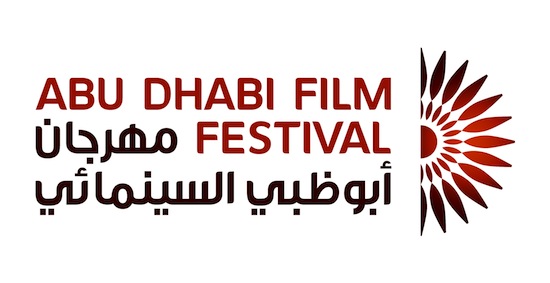 Fall is my favorite time of year, because it's when great film festivals begin blooming in the Arabian Gulf, just as autumn leaves drop off trees across Europe and the US. A great trio of events kicks off with the Abu Dhabi Film Festival in October, followed by the Doha Tribeca Film Festival in November and ending with Dubai International Film Festival in December. For a movie lover with strong sense of respect for the elegance of the Arab world, it's the season dreams really do come true! Last year's edition of the festival was a personal highlight and I know I won't be disappointed by expecting even more this time around.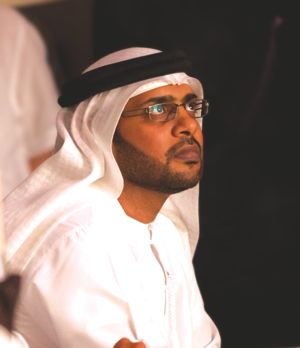 This year there is a sense of endless possibilities in the air at ADFF, with the festival's new artistic director Ali Al Jabri at the helm. The Emirates are hardly a part of the world touched directly by the Arab Spring, and yet if we were to look for an Emirati Spring, it would be the movement that reclaims this part of the world's outstandingly brilliant culture and shares it more deeply, more globally. Al Jabri honors with his presence one of the region's most stellar organization by being true to its demographics, heritage and filmmaking craft.
The upcoming sixth edition of the festival will also mark its first year under giant media conglomerate TwoFour54 - the government-backed media and creative industries hub in Abu Dhabi. TwoFour54 has been responsible for bringing Hollywood blockbusters to the emirate and has made it a cinematic force to be reckoned within the region and beyond.
Also to be noted, this year's Toronto International Film Festival featured in its line-up four titles financed by SANAD, a fund established by ADFF to help filmmakers from the Arab world to develop or finish their projects. All four, which include After the Battle, A World Not Ours, When I Saw You and As If We Were Catching a Cobra, will be screened at this year's ADFF.
But if it's good old fabulous star power what you're looking for, ADFF has got that too, and in glittering quantities, kicking off with its opening night selection Arbitrage, starring Richard Gere and produced by Mohammed Al Turki, the LA-based Saudi producer who has been dishing out Hollywood gems lately. There are new films by Robert Redford, Michael Winterbottom, Abbas Kiarostami, Sally Potter, James Franco, and Paolo and Vittorio Taviani. This year the festival will also be bestowing not one but two Lifetime Achievement Awards, one to Egyptian screen legend Sawsan Badr, the first time an Arab star has been honored at ADFF, and the other to Italian film star Claudia Cardinale.
The Abu Dhabi Film Festival runs from October 11th through the 20th. For a complete list of films check out the festival program, and for a few personal favorites, check out the slideshow below.
Abu Dhabi Film Festival Highlights
I have one regret from another recent film festival and that is not to have made it to a screening of Annemarie Jacir's second feature. When I Saw You is Jacir's follow up to her explosive and wonderfully real 2010 film Salt of this Sea, which featured one of the strongest heroines ever portrayed on the big screen. Add to that the financing help of SANAD, the funding arm of the Abu Dhabi Film Festival, established to back filmmakers from the Arab World, and I am jumping out of my skin to finally watch this film set in a time that Jacir once said was the last hopeful moment in Palestinian history.

The tragic epic of Julius Caesar seems to be a poignant reflection on what is happening these days around the world. Leaders of nations big and small are being hailed as great heroes or -- more often the case -- condemned as criminal despots. Yet have we ever stopped to think who we are getting all our information from? Could some of it be a frame up, a Shakespearean ploy for other individuals to take control in the same way, ruling with just as much dictatorship but under a different name? These are all questions I asked myself earlier this year, when I first watched the Taviani brothers latest at the Nuovo Sacher in Rome, the cinema of Italian master filmmaker Nanni Moretti, who also incidentally distributed the film and gave it the wind beneath its wings needed to end up as a Berlinale winner and an Oscar contender. Watching this prison recreation of Julius Caesar in Abu Dhabi will be a treat, as the audience will undoubtedly get the nuances of the similarities with today's world headlines. And so the Oscar race begins, may the festival do for Caesar Must Die what it did for A Separation one year ago.

Beth Murphy's jaw-dropping documentary The List is about a man who has silently been picking up the pieces, by helping the people who helped the US during the Iraq war but were then left behind to fend for themselves. Kirk Johnson is an unassuming all-American guy who also happens to be a hero. Without him, many would have perished and many more unfortunately have... All's fair in love and war? Well, that never applied to allies, or did it?! Although I've watched this at times uncomfortable yet utterly important film a couple of times already, I look forward to the reactions at its screenings in the Emirates.

I can't remember a time in my life that hasn't been accompanied by a Robert Redford film. Whether as an actor or as a filmmaker, Redford's work has infused and shaped my taste, while at the same time allowing me to discover talents like Timothy Hutton (I watched Ordinary People probably 20 times in my teens) and sports like fly fishing, which of course isn't as easy as it looks, particularly for a New Yorker who favors high heels and manicures. But during any time of stress, I pull out my copy of A River Runs Through It and by the time Redford's introductory voice-over is done, tension has left the building. I'm sure he's done for politics what he did for family dynamics and journalism before and I can't wait to watch yet another Redford masterpiece.

Ah, Kiarostami. Perhaps no other auteur has been as active as this human source of Iranian national pride has been in the Middle East, teaching the craft and nuances of filmmaking to the great directors of tomorrow. And yet he started taking his cinematic adventures to a new level, by making films set all over the world, bringing his signature personal stories to Italy, France and now Japan. With a story sounding as hermetic as any of his latest ones and just as exciting, Like Someone in Love is one not-to-miss gem at ADFF.

Egyptian filmmaker Yousry Nasrallah's After the Battle, written by Omar Shama has undoubtedly been making the rounds of prestigious festivals, beginning with being in the running for the Palme d'Or at this year's Cannes. The film was another project partially financed by SANAD, the financing arm of the Abu Dhabi Film Festival. After the Battle tells a story out of the headlines of the Egyptian revolution, centering on one of the thugs who would allegedly attack demonstrators in Tahrir Square, prompted by the Mubarak regime. The film's brilliance lies in its timing and the decision by Nasrallah to shoot on location, adding both flavor and authenticity to its tough subject. When the worst critique one can find about a film is that it is too close to its difficult material, well, I think a filmmaker can be proud of the results of his hard work, insight and dedication.

A quick look at this image could be deceiving. A man in a hospital bed, covered in bandages. But a closer look reveals the spirit of Chinese artist, activist and Twitter aficionado Ai Weiwei, whose middle finger has become both a personal signature and a symbol imitated the world over by his fans. Just turn to the film's FB page and you can find images of people from all the globe holding up their third digit in front of the Eiffel Tower, the Brooklyn Bridge and the Colosseum. First-time director Alison Klayman's Never Sorry is a film that needs to be watched, savored, discussed with friends and then watched again. I'll admit that I'm personally looking forward to my third viewing.

As If We Were Catching a Cobra, by Hala Alabdalla is yet another wonderful project which received post-production funding from SANAD. The film is unique in that though it started as a documentary about caricaturists in Syria and Egypt, it ended up getting caught by the revolutions in both countries and became an exciting, intimate portrayal of resilience among artists of the Arab world. The film is tragic, strong, personal and just a must-watch all around, particularly among the soft welcoming arms of the audiences at ADFF.

I am a relatively new fan of Michael Winterbottom and have been revisiting his past work since interviewing him for Trishna, back in April in NYC. What amazes me is his speed of turnover when it comes to films, and the sheer fact that you'll never seen the same thing, the same theme, even the same shot twice in his work. There isn't a signature "Winterbottom look" unless one counts excellence as such. Heroic filmmaking? Perhaps, and anyway this image above just tugs at my heartstrings, reason enough to watch the film.

I am always intrigued when films about women's rights are directed by men. In Hidden Beauties, filmmaker Nouri Bouzid delves into the inner wishes of Aicha and Zaneb, two women living in the midst of Tunisia's revolution, yet asking for the same rights as men, in love, life and war. It's a concept that peaked my interest even further and again, being the visual creature that I am, the image above hooked me completely.

The Patience Stone is another film that had me at its image. The colors, the expression of this woman take me to a faraway place, yet remind me of personal moments, times I stopped to ask for help and only the sky would do for answers. Atiq Rahimi, who is the director of The Patience Stone, also wrote the novel on which the film is based, which is another feat of incredible talent. The story deals the last blow of unimaginable glory because it tells the story of a woman who is only able to say to her husband what she truly thinks of him while he's in a coma.

Not all heroes should be right, in my very humble opinion. A hero is someone who does something extra-ordinary, something they strongly believe in and are willing to go to great lengths to achieve. In The World Before Her, Nisha Pahuja delves deep into two sides of the same coin -- the heroism that comes with being a female in today's India. A country that has taken giant steps forward in economic and political terms, but is still culturally ultra-conservative. So, whether a Miss Femina India pageant contestant or a Durga Vahini camp cadet, the women of Pahuja's film are heroes, even if just in their own eyes...

I have been wanting to write about this touching, beautifully shot short film since last April, when its filmmaker introduced himself to me at a film festival in NYC. Paradise takes the viewer into the world of three immigrant window washers in Chicago, who changed the definition of lucky and grateful for me. Calvin Klein once said that if you can make a dress without bows and flounces then you are truly a master, and a filmmaker who can make a film telling a complete story in just 10 minutes must be truly in touch with his inner auteur. I applaud Nadav Kurtz for this important film and am looking forward to watching it on the big screen, where it belongs.
All images courtesy of the Abu Dhabi Film Festival, used with permission
Follow E. Nina Rothe on Twitter: www.twitter.com/ENinaRothe