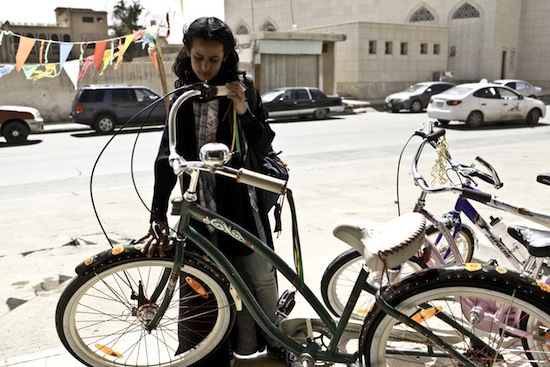 A couple of years ago, on a springtime visit to the Emirates, I read an article in a local newspaper about Iranian filmmaker Abbas Kiarostami's master classes in occasion of the Gulf Film Festival. The legendary filmmaker armed his students with the theme of "loneliness" and set them free in the golden city of light: Dubai. Hailing from as far and wide as Saudi Arabia, Kuwait, Egypt, Sudan, Iraq, Iran, Germany and Denmark -- as well as home grown talents from all over the UAE -- the students spent 10 days under the guidance of the master. Then, in 2012, the films were presented at the Gulf Film Festival as part of a program titled "Cherries of Kiarostami".
Needless to say, ever since that day in 2011 when I read about this free-to-the-public festival with a magical ability to bring together masters and students in a most positive way, I have been eagerly awaiting a chance to attend. In a couple of days, my dream will finally become a reality. Insh'Allah.
But I have to say that what I made up for in enthusiasm for GFF (as insiders call the weeklong festival which is being held this year from April 11th to the 17th) I more than lacked in understanding. Here I was thinking this was a regional affair, mostly made up of shorts and student films from countries within the Arabian peninsula, with attendance by Emiratis and UAE expats living in Dubai, when I am faced with the fact that this year GFF is a worldly event, chock-full of films (more than I can ever manage to watch or write about) from all over the world. To be precise, 169 films from 43 countries, of which 78 are world premieres. All held under the patronage of His Highness Sheikh Majid Bin Mohammed Bin Rashid Al Maktoum, Chairman of the Dubai Culture and Arts Authority.
This year, for the first time, the festival will also feature a concurrent Gulf Film Market, which is bound to draw some of the most prominent filmmakers from the region, to mentor and network with emerging GCC film professionals. Two such personalities, on hand to provide screenwriting training at GFF 2013, will be Egyptian director Yousry Nasrallah, whose recent After the Battle still lives within my heart, and the screenwriter of an Emirati film that has been wildly successful around the world, Sea Shadow's Mohammed Hassan Ahmad.
The festival kicks off with a beloved DIFF favorite, Haifaa Al Mansour's Wadjda and sees the return of another personal best loved film of all times, Bekas, also an audience favorite at the Dubai International Film Festival. There will also be a great series of "Made in Qatar" films presented by the Doha Film Institute, as well as award competitions that include "Gulf Feature" and "Gulf Short," "International Feature" and "International Short" and "Gulf Student Short." Lots to look forward to, that's for sure!
Of course, both festivals, DIFF and GFF are a great extension of one another and the nurturing encouragement of the wonderful individuals who make up the core of these events remains what filmmakers remember, years after their films are first screened in the festivals. Among them, Abdulhamid Juma, DIFF and GFF Chairman & CEO, Masoud Amralla Al Ali, Artistic Director of GFF and DIFF and Shivani Pandya, Managing Director of both festivals.
Although it proved nearly impossible to create a slideshow that did justice to all the great talents, films and stories in the festival this year, I tried to give it my best. The result is below, with just a small taste of what GFF 2013 will be offering, this coming week, for free, around their Dubai Festival City venues.
Images and synopses courtesy of Gulf Film Festival, used with permission