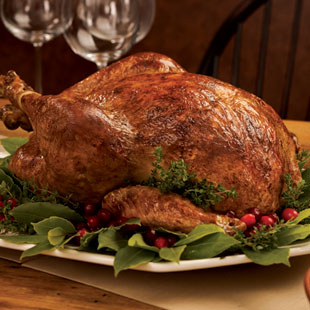 I know it's a little early, and the last thing we need are the holidays encroaching on our lives sooner than they already do. But before you know it, Turkey Day will be here.
Thinking about Thanksgiving this early in the game has some advantages. Here are 4 things you can do right now to plan ahead:
4 Things You Can Do Right Now to Get Ready for Thanksgiving
By Hilary Meyer

Hilary Meyer is assistant editor for EatingWell Media Group. Hilary spends much of her time in the EatingWell Test Kitchen, testing and developing healthy recipes. She is a graduate of New England Culinary Institute.