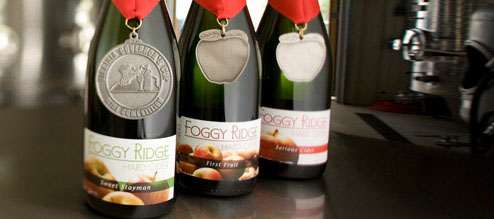 Subscribe to this podcast on iTunes.
Welcome to Smart Food, the Edible Radio podcast hosted by Jane Black.
Jane's guest today is Diane Flynt of Foggy Ridge Cider.
Hard cider was once the most popular drink in America. But after Prohibition, it all but disappeared, replaced by beer made with cheaper wheat and hops. Now, thanks to artisans like Diane Flynt, cider is making a comeback.
Diane, a former banker, was drawn to cider because, well, grapes didn't grow well on her farm in the Blue Ridge Mountains of southwest Virginia. But as she explains, the process of making cider is similar to winemaking. The fruit must have a balance of sugar, acidity and tannins. Today, Diane makes three ciders, all from heirloom apples. On this episode of Smart Food, Diane discusses the renaissance in American cidermaking and why cider might be the perfect beverage for the Thanksgiving table.
FOLLOW HUFFPOST