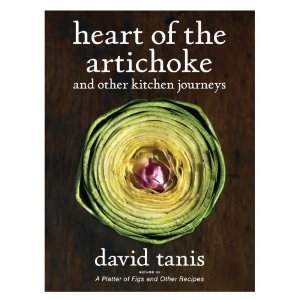 Edible Radio Episode 58 - Read 'em and Eat with David Tanis
Subscribe to this podcast on iTunes.
Welcome to Read 'em and Eat, the Edible Radio podcast hosted by Elissa Altman.
Elissa chats with Chez Panisse chef and cookbook author David Tanis about his new book, simplicity in cooking, real food, personal food ritual, and how every meal tells a story.
In a vast sea of big, glitzy cookbooks that show how to create complicated, vertical restaurant-style dishes, DAVID TANIS'S books stand out by virtue of their elegant simplicity. His new book, Heart of the Artichoke and Other Kitchen Journeys is a magnificent look at just how intimate the act of creating and serving simple, real food can be.
Related: read an excerpt from Heart of the Artichoke.
SUBSCRIBE TO & FOLLOW THE MORNING EMAIL
Start your workday the right way with the news that matters most. Learn more