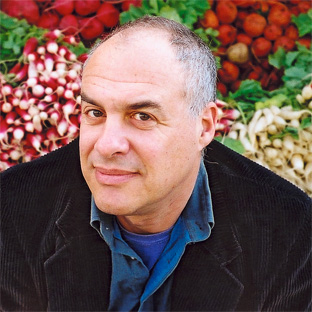 Listen to this podcast on Edible Radio.
Blue Plate Special hosts Kurt Friese and Christine Friese talk to Mark Bittman. Pantry Raid: A Spring review of CSAs (Community Supported Agriculture): how they work, how to find one.
Until recently Mark Bittman was known as the writer behind the New York Times Dining Section column called The Minimalist. He now writes an Opinion column there where he continues to engage in the serious issues of the food world. He is known to perhaps an even wider audience for his book "How to Cook Everything," which won the Julia Child general cookbook award, the James Beard general cookbook award, and pretty much every other cookbook award; His more recent book "Food Matters: A Guide to Conscious Eating" was just as well received.
Edible Radio Episode 82 Blue Plate Special with Mark Bittman.