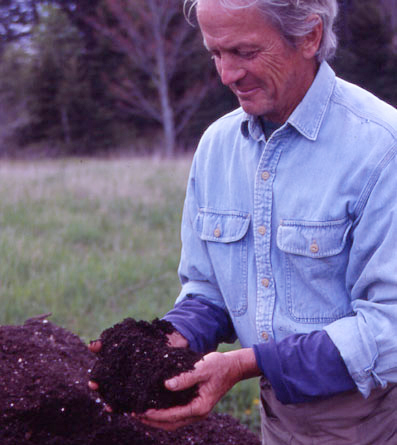 Eliot Coleman - photo: Barbara Damrosch
Victual Reality, the podcast about food politics, is hosted by Tom Philpott. Tom's guest today is Eliot Coleman.
Eliot Coleman is one of the most innovative, successful, and influential small-scale farmers in the United States. Eliot runs Four Seasons Farm in Maine, where he has become legendary for producing top-quality vegetables through Maine's harsh winters. His books, which include The Winter Harvest Handbook, and Four Season Harvest, are considered bibles among farmers trying to extend their seasons in cold climates. But Eliot isn't just a guru of the field and the greenhouse. He's also an intellectual with a commanding grasp of the history of agriculture. In this edition of Victual Reality, the podcast about food politics, Eliot tells me how he came to farming; we also talk about organic farming's historical roots and where it's going next.
SUBSCRIBE AND FOLLOW
Get top stories and blog posts emailed to me each day. Newsletters may offer personalized content or advertisements.
Learn more