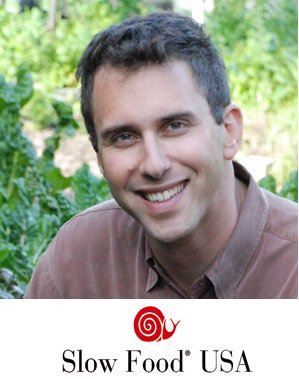 Smart Food is the Edible Radio podcast hosted by Jane Black. Jane's guest for this episode is Josh Viertel, the president of Slow Food USA.
For years, good-food advocates have tried to make the case that cheap isn't everything. Organic eggs, sustainably raised beef and produce from small farms simply cost more to produce than the processed stuff you find on a lot of grocery store shelves. To a certain extent, they've been successful. But the message has also got a little twisted. It's now conventional wisdom that good food costs more - and costs too much for the average, hardworking American.
On this episode of Smart Food, Jane talks to Josh Viertel, the president of Slow Food USA, about efforts to combat the good-food-costs-more myth. He offers tips and tricks for inexpensive eating and Slow Food's new challenge to its members to cook a delicious, sustainable meal for $5 or less per person.
SUBSCRIBE AND FOLLOW
Get top stories and blog posts emailed to me each day. Newsletters may offer personalized content or advertisements.
Learn more