THE BLOG
Three Must-See Exhibitions Around the World Right Now
It's raining here in LA, and a friend of mine who just came from Morocco tells me that it was raining there as well. I would assume that right now Europe is enjoying the same. So here is my advice to travelers on the best way to avoid getting wet: go to a museum, browse its bookstore, check out the gift shop, eat well in the museum café. And of course, don't forget about the art. Here are three exhibitions which are simply irresistible, no matter what the weather.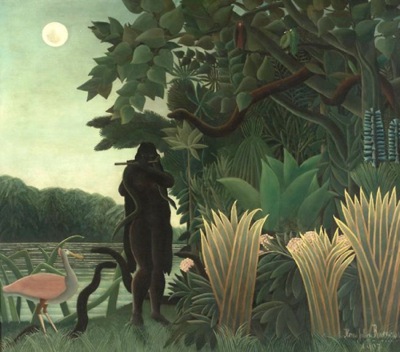 1. Van Gogh, Gauguin, Cézanne, and Beyond: Masterpieces from the Musée d'Orsay, on view in San Francisco at the de Young Museum through January 18
A few months ago, I went to San Francisco to see the traveling exhibition "The Birth of Impressionism" from the Musée d'Orsay in Paris. It was a real blockbuster, full of masterpieces. The director of the French museum was so impressed with the elegance of this exhibition design that he offered the de Young Museum another blockbuster, this one consisting of Post-Impressionist works by Van Gogh, Gauguin, Cézanne and more. I'm thinking once more about jumping on a plane to San Francisco, as this exhibition is definitely worth the trip.


2. Gauguin: Maker of Myth, on view at London's Tate Modern through January 16, 2011
This sprawling exhibition explores the religious and mythical themes in Gauguin's art and examines his ties to major French writers of his era, especially Stéphane Mallarmé, who famously hosted a farewell banquet for Gauguin on the eve of the artist's departure for Tahiti in 1891.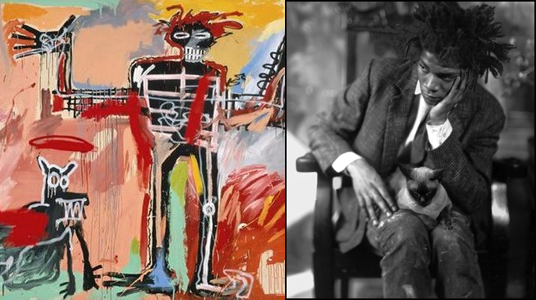 3. Basquiat, on view in Paris at the Musée d'Art Moderne through January 30

If you find yourself in Paris in the next few months, I would definitely recommend going to the Musée d'Art Moderne to see the comprehensive retrospective of American painter Jean-Michel Basquiat, a major influence on American and international art in the 1980s. After an endless supply of elegance and beauty provided by the French capitol, Basquiat's rough-and-tumble art could be a welcome challenge for a jaded traveler.

Edward Goldman is an art critic and the host of Art Talk, a program on art and culture for NPR affiliate KCRW 89.9 FM.