The Willis Tower? I don't think so, pal. Some London-based company wants to rename our tower and Mayor Daley is going to let them? What has happened to our city? Do its broad shoulders sag? Oh for the days when Mayor William Hale "Big Bill" Thompson promised Chicago voters that he would "biff King George in the snoot" if he ever tried to set foot on our soil. Now Daley is just going to let this happen?
By the way, Chicagoans elected "Big Bill" to be mayor three times between 1915 and 1931. It was the Great Depression that brought him down. Watch out, Ritchie. Of course, "Big Bill" was corrupt and tolerated organized crime and Al Capone contributed to his campaigns. I'm so glad we have nothing like that near the Mayor's Office today.

Which reminds me, my favorite paragraph from Bob Herbert's story in today's New York Times, about a third Chicago airport is this:
The airport proposal has long been the primary focus of Representative Jesse Jackson Jr., a Chicago Democrat. He has spent years mastering its complexities, lining up financing that would keep taxpayer contributions to a minimum and fending off interests that do not want the competition that a third airport would bring, or who would like to carve out a corrupt stake in the project.
Yes, Jesse Jackson Jr. is going to fend off the corrupt interests, uh-huh. And he'll work so the taxpayers don't have to pony up too much for this. I'm not sure Herbert knows how it works around here.
But back to buildings and naming rights.
Aon will always be 'Big Stan' to me - for Standard Oil - the Hancock will be 'Big John.' But the Sears we can't name after Richard Sears.
I love those big brawny buildings. Chicago was so masculine in the 70s. You could see the studs in the bridges. The ones that lift. For me, the uber-symbol of Chicago's days gone by is that iron bridge on the north branch of the river.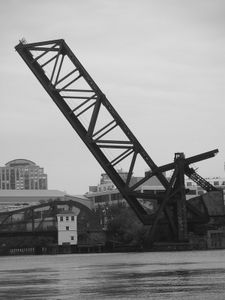 After 2000 on Rush street we got the Sofitel Tower, by a Frenchman. Are we supposed to call it 'Sophie?' It does have smooth, fair, tight skin. As if a real Chicago building, showing the lines of structure, had been injected with Botox.
Now, what is that thing Santiago Calatrava has designed for our city?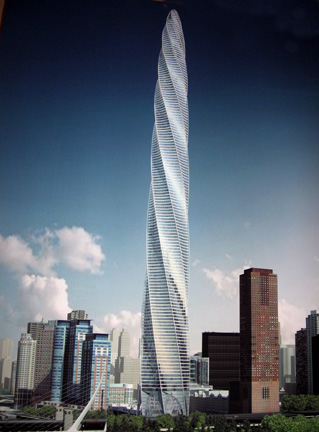 Does it come with batteries? What the heck would you name that?
Because if we're going to rename Chicago buildings the names have to at least fit.
Call the Hancock Tower the "X-box."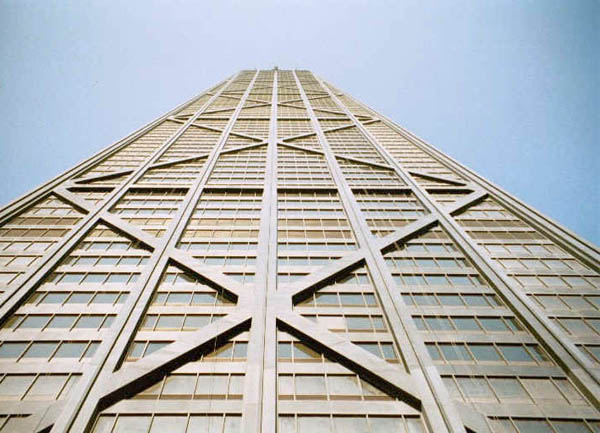 Mies van der Rohe's Federal Center could be "Container Store Plaza."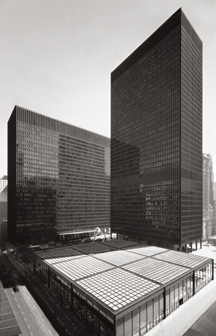 How about "Curves" (the Fitness Center) for Jeanne Gang's "Aqua"?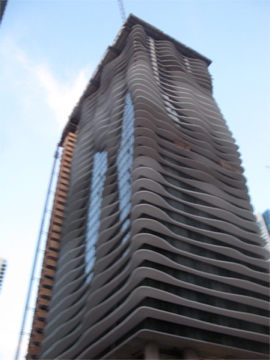 Mies' Lake Shore Drive Apartments, the glass ones, could be 'Windex-by-the-Lake.'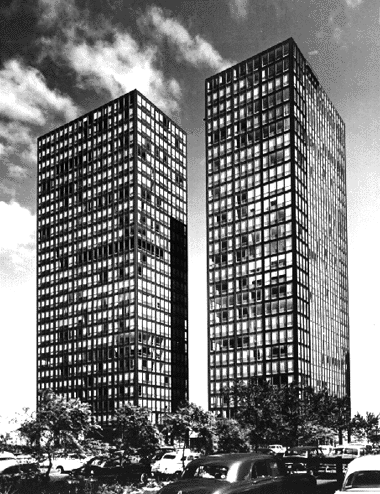 In its early days, the city of Paris was called Lutèce. I wonder how much the Hiltons paid for naming rights? Didn't Florence used to be called Firenze? Where is "the nation formerly known as Yugoslavia?"
Trump Tower Chicago already has a ridiculous name.
Who would be good for Marina City naming rights?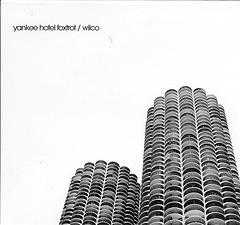 Hello Jelly Belly? Have you seen "the Bean" in Millennium Park? I taste a sweet opportunity!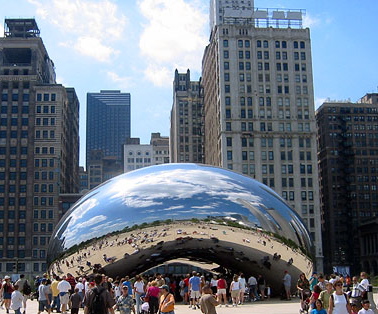 What have I missed?
Edward Lifson loves Chicago and its buildings and wants to see 'em to get some respect. He blogs at Hello Beautiful!


SUBSCRIBE AND FOLLOW
Get top stories and blog posts emailed to me each day. Newsletters may offer personalized content or advertisements.
Learn more