By Leigh Orleans, Senior at West Potomac High School, Alexandria, Va.
While many of us understand that pollution from our industrialized world is negatively impacting the environment, we often do not know -- or care -- enough about the cause to make a difference. Upon starting my senior year at West Potomac High School, that was exactly how I felt. I knew Global Warming and greenhouse gasses were problems in the environment, but I did not do much more than recycle used cans and newspapers to help make a change.
This year, I was fortunate enough to have the opportunity to do something more. I, along with my AP Environmental Science teacher and six peers, will be traveling to Costa Rica for 10 days to meet with students from around the world at EF Education First's Global Student Leaders Summit. We will be spending our time there learning about the current environmental crisis and what Costa Rica has done to minimize their ecological footprint. At the end of our journey, to celebrate Earth Day, we will participate in a Global Students Leader Summit, with guest speaker Al Gore, to share our ideas for making the world a cleaner place. The goal of the summit is to encourage the future generations to be critical thinkers and environmental activists in their communities and beyond.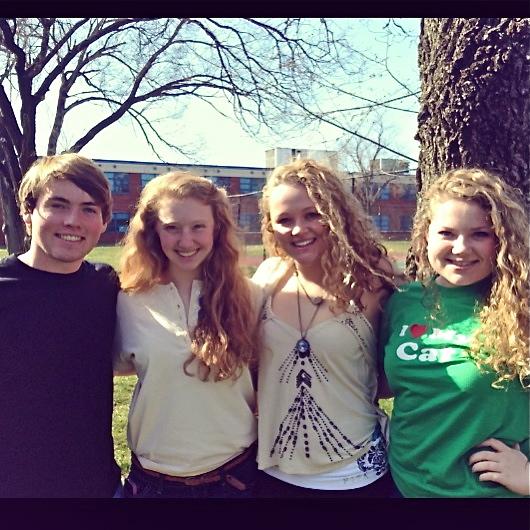 Before this year, I never considered myself to be the "go-green" activist type. I am the editor of the school newspaper, a dedicated swimmer, and an even more dedicated student. Like in any other class, I expected to learn my AP Environmental Science material enough to do well on the test and soon after forget what I learned and why it was important. But with each lesson, I found myself becoming more interested with what most people do wrong from an environmental perspective. I wanted to come home and tell my family why they should never use a plastic water bottle or leave their car running. Despite knowing the recitation of environmental awareness facts is not the most enjoyable dinner conversation, I was constantly thinking of things we should be doing differently and how easily the changes could be made.
Unfortunately for the environment, change is our biggest problem. People like what they are accustomed to, not what some green hippie says is the way to live their life. This common stereotype of a globally aware citizen is yet another thing our society needs to get over. Truth is, the Earth is our home and despite any reservations towards change, we need to protect it.
If an entire culture of young adults understands the importance of a clean earth, people will be willing to turn out the lights and use fewer fertilizers without needing to be convinced it is necessary.
Before we depart, we were asked to start our own individual "Glocal Challenge" projects. The task was to identify an environmental problem in the community and think of a new, innovative solution. The Global Student Leaders Summit is a forum through which hundreds of students like myself can share our ideas on how to make the switch to a greener society. Collaborating with peers from around the world will allow us to gain a new perspective on how we can help because of different experiences and backgrounds. This immersive, experiential learning journey will give us the motivation and foundation to spread the green movement back home.
Our Glocal Challenge group comprised of a group of West Potomac Seniors chose to focus on how to stop pollution from entering the Potomac River. Growing up so close to the river, we have seen the effects of pollution in the water first hand. My classmate Max rows crew in the Potomac, and he -- in particular -- wanted us to research what we could do to help. Looking into the problem, we found that phosphorous and nitrogen were the two most common pollutants in the river. Our studies on water pollution and agriculture in Environmental Science allowed us to recognize this was a result of fertilizer runoff. The course has also taught us many ways these problems can be remediated -- so we started brainstorming ways we could make a difference.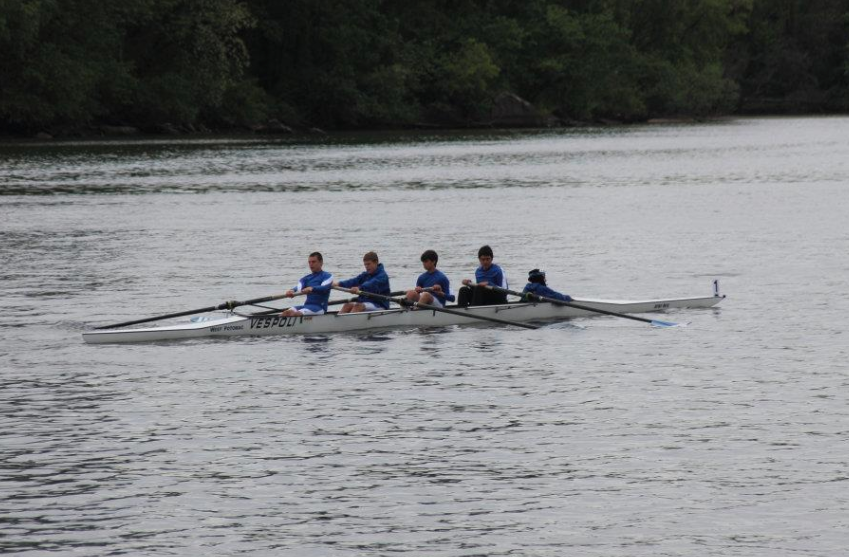 Knowing we have a limited space and budget, my team decided the most effective way to lower the phosphate and nitrate concentration in the Potomac would be to implement a "bitty buffer," or our own, smaller version of a riparian buffer. Riparian buffers are vegetated areas near bodies of water that help mitigate the impact of adjacent land use. To compensate for a smaller buffer, we researched native plants to the area that would thrive with a lot of sunlight, would be flood tolerant, and absorb high amounts of the chemicals polluting the river. The use of plants that thrive in these conditions would allow the buffer to be extremely effective for a long period of time.
Even in your home gardens, researching what plants you choose to grow can make a big difference in the local environment. Planting flora that are native to the area will decrease the amount of fertilizer necessary for them to grow. It is also important to consider how much rain or sunlight the plant will be receiving in order to establish an environment with a high potential to thrive with little fertilizer. Every garden makes a difference.
To learn more about our project, watch our Prezi presentation.
All of us traveling to Costa Rica are excited to experience a new culture and share our ideas with students from around the world through EF's Summit! Follow us on Twitter at #EFSummit or on Facebook at www.Facebook.com/EFSummit.
About the Global Student Leaders Summit Series
This post is part of a series produced by The Huffington Post and EF Education First, in recognition of the 2013 EF Global Student Leaders Summit in Costa Rica (April 20 and 21). Each year, the EF Global Student Leaders Summit brings together hundreds of high school students and teachers from around the world for experiential learning tours and a leadership and innovation conference to help the next generation of leaders understand and solve critical global issues. For more information on EF Education First, click here.