Ask any parent what their worst nightmare is and they will undoubtedly respond, "Having one of my children get sick or hurt." Learning that your child has cancer? Unthinkable.
"Your child has cancer." Every week, hundreds of families in the United States hear these words. This September, during National Childhood Cancer Awareness Month, 46 Mommas are gathering together in unity to shave their heads for childhood cancer research for the St. Baldrick's Foundation. The shaving event will take place in Washington, DC on September 21, from 5-8 pm in the Main Hall at Union Station.
Why the number 46? This group represents the disturbing reality that each weekday 46 families are told that their child has cancer. The 46 Mommas are on a mission to increase awareness, raise funds and inspire others to help find cures for childhood cancers.
Danielle Leach, a mom and advocate from Arlington, Virginia, is a "shavee" and team leader of 46 Mommas. Her son Mason was diagnosed with disseminated large cell anaplastic medulloblastoma in July 2006 at the age of 3. His only original symptoms were four days of vomiting.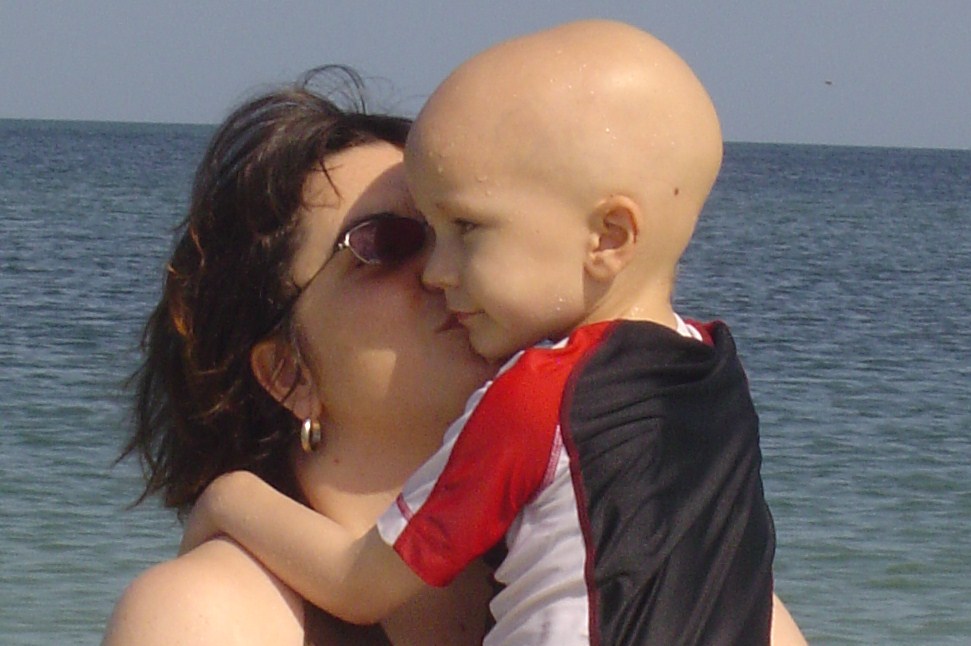 "Cancer did not define Mason. Mason defined his cancer," said Leach," He continued to live his life despite what was happening to his body. He taught us that despite all the horrible things, the hospitalizations, the medicines, the shots that life was meant to be lived." Many nurses and hospital staff will remember this little boy kicking a soccer ball all over the hospital and throwing himself on the floor as a goalie, or on the green ATV at the hospital with his parents running behind him with his IV pole down the hall.
Mason continued to live life until the very end. He played soccer with his team the week he died. Mason passed away October 13, 2007 and left his parents, beloved older brother Mateo, friends, family, teachers and countless others heartbroken.
Statistically, 20-25 percent of these children will not survive. For certain types of childhood cancer, the numbers are more dismal. For example, a cure remains elusive for kids with DIPG, a rare brain cancer with less than 10 percent surviving 18 months after diagnosis 2. An even smaller percent will live five years, the standard measure of survival for cancer patients. Awareness is the key, as it brings much-needed funding.
Approximately 4 percent of the National Cancer Institute's budget is dedicated to childhood cancers and only $5 million of the $150 million in funding promised from the Caroline Pryce Walker Conquer Childhood Cancer Act has been appropriated. The lack of funding is a large reason so few breakthroughs have been made for childhood cancers compared to adult cancers.
"I am choosing to shave my head to take a stand against childhood cancer. To honor my son's courageous battle with cancer," explains Susan Heard of Easton, PA, "One of David's final wishes was that I stay active in raising funds for research. He loved St Baldrick's mission and sense of fun they have even when the subject is so awful. My intention is to honor David every year by continuing to raise awareness and funding for pediatric cancers."

In 2010 President Obama proclaimed September as National Childhood Cancer Awareness Month, which is why the 46 Mommas group is joining the St. Baldrick's Foundation in its mission to Conquer Kids' Cancer!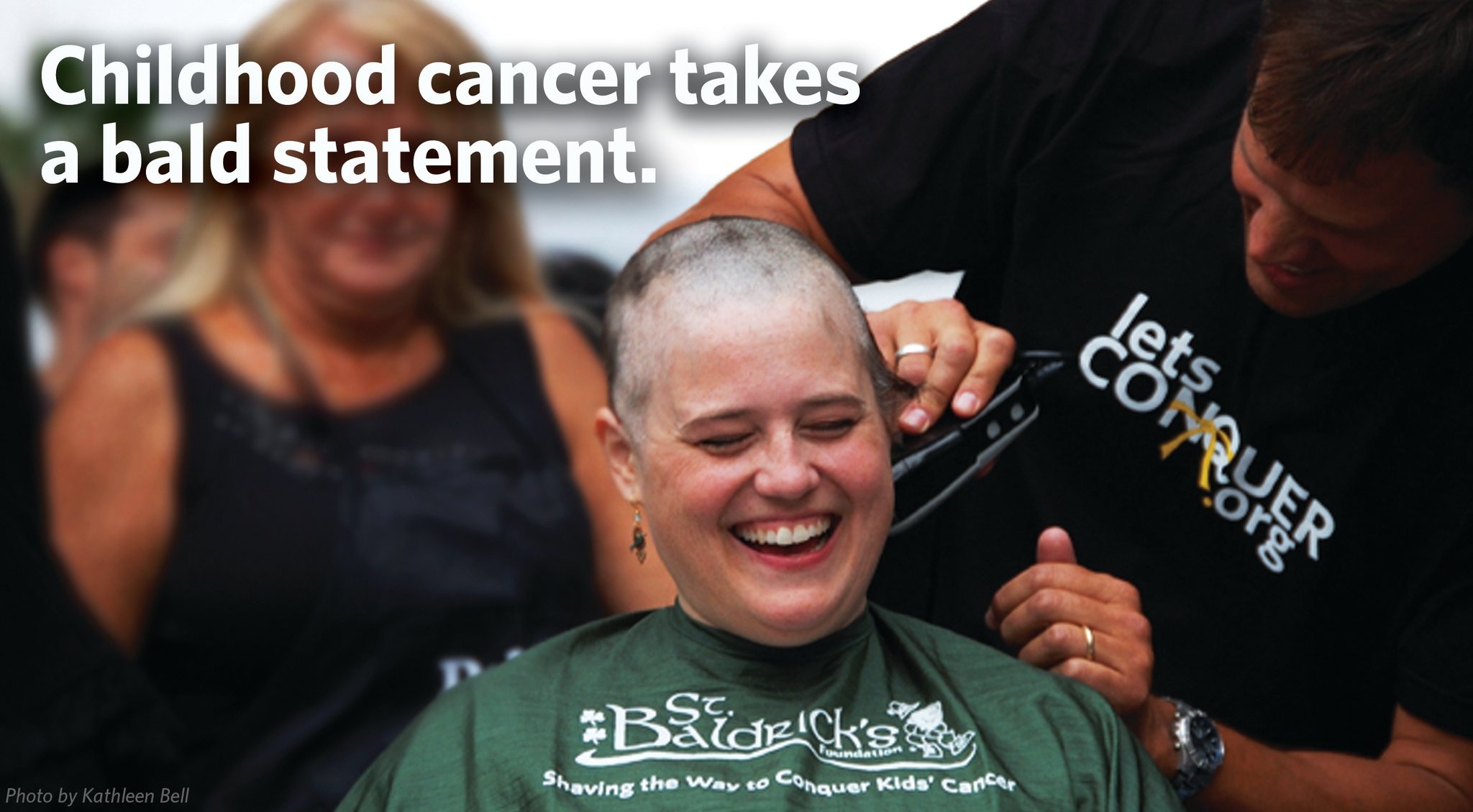 Hug your kids. Get involved. Show your support by attending the 46 Mommas event or donate to St. Baldrick's Foundation, the world's largest volunteer driven fundraising program for childhood cancer research. The St. Baldrick's Foundation currently funds more in childhood cancer research grants than any organization except the U.S. government. To learn more visit www.StBaldricks.org.
Bald Moms Rock! Follow the shaving action live on Twitter at @46Mommas
FOLLOW HUFFPOST