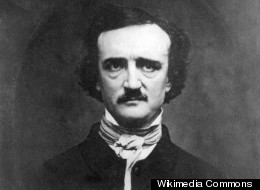 A few years ago, when I got the idea to resurrect the ghost of Dorothy Parker in a novel (FAREWELL, DOROTHY PARKER/Putnam) I thought it would be fun to start a Facebook page in her name and connect with other fans. My idea was simple: I would post daily quotes and poems by the great wit, and, with any luck, uncover a few hundred people who loved her as much as I did.
Two years later, facebook.com/DorothyParkerQuotes had over 70,000 followers, and is still going strong, attracting more and more fans every day. Best of all, they're engaged with page--commenting, quipping and even sharing, so that even now, 45 years after her death, Dorothy Parker continues to draw new fans.
And is it any wonder? Her quotes are as fresh, funny and outrageous now as they were in the 1920s.
Consider:
"Take me or leave me; or, as is the usual order of things, both."
"This is not a novel to be tossed aside lightly. It should be thrown with great force."
"Heterosexuality is not normal, it's just common."
"I hate writing, I love having written."
"That woman speaks eighteen languages, and can't say 'No' in any of them."
"Ducking for apples--change one letter and it's the story of my life."
"You can lead a horticulture, but you can't make her think."
Of course, Dorothy Parker is not the only lively dead author online. There are hundreds of sites where fans can connect with their favorite departed authors. Here are some of the best...
Dead Authors With Active Social Media Profiles
Who: American poet/critic/short story writer/satirist, 1893 – 1967 Where: http://www.facebook.com/DorothyParkerQuotes Why: In addition to receiving daily poems and quotes such as "Brevity is the soul of lingerie," followers can interact in energetic discussions with fellow Dorothy Parker fans.

Who: British poet/playwright, Bard of Avon, greatest writer in the history of English literature, 1564 – 1616 Where: https://twitter.com/IAM_SHAKESPEARE Why: This constant stream of updates from Shakespeare's works isolates his lines into 140-character Tweets, illustrating how beautifully his language works in any form.

Who: American author/poet/editor/literary critic, 1809 – 1849 Where: http://www.facebook.com/EdgarAllanPoeAuthor Why: Edgar Allan Poe seems to be more popular than ever, and this Facebook page offers a rich trove of quotes, facts and trivia for any Poe fan.

Who: One of most widely read novelists in the history of English literature, 1775 - 1817 Where: https://twitter.com/DailyJaneAusten Why: This feed delivers on its promise of posting A Fresh Jane Austen Sentence Each Day.

Who: Russian novelist, 1821 – 1881 Where: http://www.facebook.com/FyodorDostoevskyAuthor Why: Can't get enough from this powerful master of Russian fiction? Fans can stay up-to-date on Dostoevsky-related news, events, artwork and more.

Who: American author and humorist, 1835 – 1910 Where: http://www.facebook.com/MarkTwainAuthor Why: Everyone loves a great Mark Twain quote, such as "Go to Heaven for the climate, Hell for the company," but this page provides even more, including Twain-related memes and trivia.

Who: American poet/novelist/short story writer, 1932 – 1963 Where: https://twitter.com/itssylviaplath Why: Plath's quotes are still powerful and evocative, even in Twitter form.

Who: Irish writer/poet/playwright, 1854 - 1900 Where: http://www.facebook.com/OscarWildeAuthor/ Why: Wilde's quotes, such as "Be yourself; everyone else is already taken" are still as pithy, wise and witty as they were over a century ago.

Who: American author of the Little House series, 1867 – 1957 Where: https://twitter.com/halfpintingalls Why: Ever wonder what it might have been like to chat with Laura Ingalls Wilder? This Tweeter engages with followers in the writer's persona.