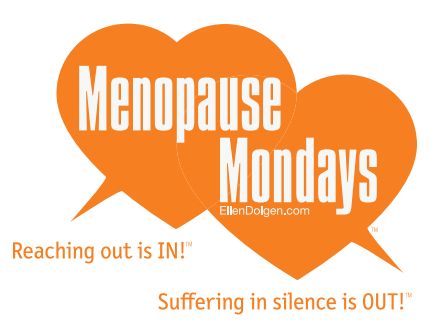 Menopause offers us a whole new reason to want to drink. Forget work, spouses, kids, and money. Those may have been your old reasons for cracking open a bottle of Pinot Noir. Now there's a new one: the extremely frustrating, often debilitating, more-than-maddening symptoms of perimenopause and menopause. We've survived dating, figured out that we can't ever fully figure out our spouse, delivered and raised our children, and finally it should be OUR TURN. Unfortunately, Mother Nature has other plans for us. Instead of basking in our (almost?) empty-nest glory, we're in perimenopause. UGH!
Although red wine may be thought by some in the Community of Menopausal Warriors, as the go-to elixir for taking the edge off many of their menopausal symptoms, it actually may contribute and worsen them, according to Mayo Clinic. Meanwhile, the media is flooded with conflicting information. The New York Times has written about wine increasing your risks of breast cancer, while The Atlantic has written about red wine's ability to prevent breast cancer. That confusion is enough to drive a woman to drink! Unfortunately for the Perimenopause Sisterhood, that delicious, red (or white!) concoction of fermented fruit can be a double-edged sword.
We all know that alcohol can warm our insides. No coat in sub-zero temperatures? That's okay! You have Wine! Well, most of us don't need that anymore. We have Hot Flash. Hot Flash can sense when we're just getting comfortable in bed, or are in the middle of a presentation in front of a panel of employers. Hot Flash knows when we don't need our pajamas anymore, when we're on a hot date, and when we're standing in line at the grocery store -- especially the long lines.
Who needs alcohol? We are now vessels of the Hot Flash. Think of Hot Flash as that close-talking acquaintance who shows up at the most inopportune times, and doesn't get the hint that you're not interested in getting buddy-buddy.
For some reason, Wine (who may have been your old BFF -- the one who's always been there for you, seeing you through the roughest of patches) may enrage Hot Flash. Hot Flash is jealous of Wine, and when you begin to sip on your most favorite tried-and-true label, BAM! Hot Flash gets angry, and jumps right in to prove that it has a higher capacity furnace than anything you can drink.
So, how do you get rid of Hot Flash in order to be more available for that occasional relaxing and satisfying glass of wine? Find hormone happiness! If your symptoms are dictating your daily routines, get help. If you can't enjoy your life and its pleasures, whatever they may be, you need to reach out for expert medical advice. Be your own best friend and seek the support of a perimenopause and menopause specialist. (Remember, that may not necessarily be the doctor who delivered your babies!)
Hot Flash is not in charge unless you allow it to be. You are not alone! Trust how you feel and get the help you need and deserve. In a flash you can be sipping that wine - fresh as a daisy.
Remember: Reaching out is IN! Suffering in silence is OUT!
About Ellen Dolgen
Ellen Dolgen is a Health and Wellness Advocate, Menopause Awareness Expert, Author, Speaker and health blogger. Ellen is the author of Shmirshky: The Pursuit of Hormone Happiness -- a cut-to-the-chase book on perimenopause and menopause that's filled with crucial information, helpful guides and hilarious and heartfelt stories. Known for her humor, compassion and sassy personality, Ellen has appeared on numerous television and radio broadcasts, including: The Rachael Ray Show, The Doctors, Oprah Radio, Playboy Radio, "Tell Me More" on NPR, Doctor Radio and dozens of other regional and national media outlets. Ellen is a frequent guest on the popular radio show, "Broadminded," on Sirius XM Radio (Stars XM 107) and is a regular contributor on Huff/Post 50 along with blogging for many leading women's health sites. Ellen has dedicated herself to women's wellness through a wide breadth of activities ranging from being a founding board member of the UCSD Student Wellness Center, working with pharmaceutical companies in helping them to effectively address women's health needs, serving on hospital advisory boards and advocating for cardiovascular health.
Ellen's motto is: Reaching out is IN! Suffering in silence is OUT!
Follow Ellen Dolgen on Twitter, Pinterest, become a fan on Facebook, connect with her on LinkedIn, Google+ and Klout, watch her videos on YouTube, and subscribe to her newsletter
Earlier on Huff/Post50:
Menopause Treatment: 10 Natural Remedies
"Exercise is absolutely critical," says Susan Moores, a registered dietician. Exercise can be a powerful sleep aid, combating the sleep disturbances many women complain about. It has been shown to improve the whole gamut of menopause symptoms from hot flashes to mood swings. She says not to just focus on aerobic exercise, but also try strength training and relaxation techniques, such as yoga.

"Flaxseed falls in the same camp as soy for the phytoestrogens," says Susan Moores, a registered dietician. One study by the Mayo Clinic found the incidence of hot flashes was reduced as much as 50 percent by consuming flaxseed. It is also thought to be very promising because, along with phytoestrogens, it also contains omega-3 fatty acids, which can aid in mood stabilization. According to A.D.A.M., an online health content provider, when compared to hormone replacement therapy, 40 grams of flaxseed was reported to be equally as effective in reducing hot flashes, vaginal dryness and mood disturbances.

Two German studies have shown black cohosh to be effective in reducing hot flashes, according to A.D.A.M. One study in particular showed 80 percent of women saw a decrease in hot flashes while using black cohosh. However, no long-term studies have been done and there have been reports of side-effects including upset stomach and low blood pressure, caution the experts at Harvard Medical School.

This over-the-counter cure uses progesterone or progesterone-like compounds as the active ingredient. "Natural progesterone is a hormone and it works," says Dr. Marcie Richardson, obstetrician and gynecologist at Harvard Vanguard Medical Associates and Beth Israel Deaconess Hospital in Boston. "Skin creams that contain extracts of Mexican wild yams have been widely promoted for natural menopause relief for years," says Harvard Medical School. However, because of variation among products and the individual nature of skin's responsiveness, this method is not recommended by the North American Menopause Society, says Harvard. There's no safety data on this hormone, Dr. Richardson cautions. Learn more about the risks and benefits here.

Red clover is often used to reduce vaginal dryness and decrease hot flashes. The effectiveness of red clover is thought to be due to a plant-chemical, isoflavones, which has an estrogen-like effect in the body. However, according to Harvard Medical School, research results have been disappointing. Two studies published in the journal 'Menopause' found that women fared no better with red clover than a placebo for both hot flashes and vaginal dryness. Learn more about red clover here.

Fish isn't just delicious; it contains a valuable ingredient that may help stabilize your mood swings too -- omega-3 fatty acids. There have been some good studies to attest that omega-3 can help improve mood, says Dr. Marcie Richardson. There's also growing research that omega-3 fatty acids help fight heart disease. The best way to add this key ingredient to your diet is by eating fatty fish like salmon, tuna and trout.

You wouldn't necessarily think that sticking needles in your body would be a helpful way to cure menopause symptoms, but when combined with other treatments, it can be helpful. Some controlled studies have shown some effectiveness in some woman for hot flashes, says Dr. Marcie Richardson. According to A.D.A.M., "both the World Health Organization and the National Institutes of Health recognize that acupuncture can be a helpful part of a treatment plan" for many illnesses, including menopausal symptoms.

There has been a study, which showed a slight effect in decreasing hot flashes for women using vitamin E, says Dr. Marcie Richardson. Along with reducing hot flashes vitamin E may carry with it extra benefits, such as fending off macular degeneration, lowering blood pressure, and slowing the aging of cells and tissues according to A.D.A.M.

Who hasn't felt the negative effects of drinking too much alcohol, such as trouble sleeping or feeling flushed? This goes double for women during menopause. The thing about alcohol is: women metabolize it worse than men and we metabolize it worse as we age, says Dr. Marcie Richardson. According to Harvard Medical School, alcohol can act as a trigger for hot flashes. And if that wasn't enough to ward you off the bottle, studies show that consuming alcohol regularly ups your risk for other conditions like breast cancer and stroke.
Follow Ellen Dolgen on Twitter: www.twitter.com/ellendolgen