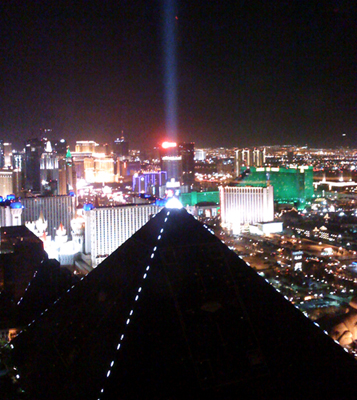 I know I am late to this particular party but circumstances have prevented me from doing a lot of things I normally do for the last couple of months and, lately, I've been playing catch-up. And one of the things I caught up with is the October issue of Smithsonian magazine.
Actually, the Cooper-Hewitt, the Smithsonian's national design museum is one of my favorite place in Manhattan and, like so many of you, no trip to our nation's capital was complete without at least one visit to one of the museums within the Smithsonian Institution. Thus, since I finally decided to subscribe to the magazine I've been able to experience a monthly anticipatory moment when the magazine arrives and I am about to open it.
Usually, it is a very dependable and entertaining vehicle for traveling the world of today, yesterday and, even, tomorrow. It's articles are usually smart, informative, insightful. I really believed that it is an excellent publication. Until, two months late, I happened upon the October issue.
The cover graphic showed an Indonesian man whose body is adorned with shaman tattoos. The smaller cover slugs tout stories about Sicilians fighting the mafia, the origns of life, a Viking mystery, the Colorado River and, in white can't-miss-it type across the top, stories on "Big Wheels" and "Learning To Love Las Vegas."
The latter was the month's entry in the "My Kind of Town" department of the magazine and was called Winner Take All. The article was written by J.. Moehringer, a journalist who won a Pulitzer Prize in 2000 for a feature article in the Los Angeles Times. He has also written a memoir about his troubled childhood. From all indications, including a New York Times article about his collaboration with Andre Agassi on the latter's autobiography, Moehringer is thoughtul, smart and insightful. So, one must ask, what went wrong with his Smithsonian piece about Las Vegas.
Now, let me state here that I emphatically love a good debate and that I don't believe that everyone must agree with me, even on those topics I care about most. But the article he wrote about Las Vegas crosses the line from well thought-out opinion to to thoughtless knee-jerk reaction. One expects more from both the publication and this author.
Well, to backtrack a bit, in an interview about a year ago with the wonderful Norm Clarke in the Las Vegas Review-Journal Moeringer explains with great enthusiasm to Clarke (with whom he worked at the Rocky Mountain News) that he is from Manhasset, NY, the "hood" in which F. Scott Fitzgerald lived when he wrote The Great Gatsby. He dwelt on that and mentioned the fact that this hood was the setting for the great writer's masterpiece. First, unless he's using "hood" very broadly, it wasn't. Fitzgerald lived in neighboring Great Neck, the community that served as the book's "West Egg." East Egg, as Fitzgerald wrote it, was in reality Sands Point, although Fitzgerald drew inspiration from other Gold Coast mansions and estates. The point is, that Moehringer doesn't really come from Gatsby country except very generally, but in his article he comes across as an insufferable snob of the sort one might imagine as coming from there.
He explains that he came to Las Vegas to write the book with Agassi. But, he proclaims, "Vegas doesn't want you writing any more than it wants you reading. You can sit by the topless pool at the Wynn all day long, all year long, and you won't see anyone crack open anything more challenging than a cold beer."
I don't know how to say this delicately but Mr. Moehringer is -- um -- not being honest. First, all visitors to this city are not illiterate dopes. People do read here and, most important to me, they do write here.
Clearly, Moehringer didn't leave his apartment except to go to The Strip -- in fact, to seemingly every strip club on The Strip. If he interviewed his subject in Agassi's suburban home he'd have had to see the lovely communities outside the entertainment corridor. But, apparently, "seeing" isn't noticing or, even, acknowledging.
He missed the Vegas Valley Book Festival which, this year, celebrated its 10th anniversary with authors, workshops, readings and all sorts of stuff to please the book lover. Authors TC Boyle and Dennis Lehane keynoted the event. There's a very active Las Vegas Writers Group and the Writers of Southern Nevada. But, to find them, he'd have had to leave his home.
Moehringer makes light of some of the things many newcomers (myself included) have also seen as humorous. Gambling in the grocery store? Well, I felt that, if I believed in hell, I'd die and go right there the first time I slipped a five in the Albertson's video poker machine. Nevada's incumbent governor? An embarrassment. The self-titled "Happiest Mayor In the Universe?" I like him. Moehringer writes about a local endoscopy clinic that reused allegedly sterile supplies and infected people with AIDS and hepatitis? Horrible.....but, sadly, this can happen anywhere, not just in Las Vegas as is the clear implication of Moehringer's article.
In the end, Moehringer writes how he'll miss Las Vegas " I'll miss the whole seamy, seedy, icky, apocalyptic tawdriness of it all." And it's true. Las Vegas is seamy, seedy and icky. At least, some places are. Lots of places are like that....or, at least, in part. Remember the pre-Guiliani 42nd Street that was seedier than just about anything in Las Vegas? But it had a certain character and fit into the whole of Manhattan. The problem with Moehringer is that he went for the easy shot, the low blow. He didn't bother to look at the entire city of Las Vegas or to understand it. Many of the almost 70 comments on the magazine's website expressed the belief that he was intolerant and narrow-minded.
He levies the final insult to the city at the end of his article, "You have to be grateful in Vegas. It's the great lesson of the city, the thing I'm taking with me as a souvenir. If you can live in Vegas, or visit Vegas, and leave in one piece, still loving it and somehow laughing about it, you should spend at least part of your last night in town doing something that will serve you well no matter where you go next: thank your lucky stars."
I do thank my lucky stars. I have a good time here. I've gotten to know the tourist areas and the communities here. I've learned about the charitable people, the good people. And I've learned to cherish those things that make my city unique -- like The Strip, the history, the characters our city attracts. It is one of my favorite places in the world. And, for the record, since I do come from West Egg, I am familiar with the place from whence Moehringer comes. And, somewhere on his journey from there to here, he seems to have lost all perspective.