The last weekend of August, we traveled to Houston to celebrate the marriage of our dear friends' youngest son. Houston in August. The last time Prince Charming and I ventured to such a drippy, hot locale in the summertime was to our own wedding in Greensboro, North Carolina.
In the humidity, my naturally curly hair blew up into an afro large as a hubcap, leaving the veil atop my head looking like a hankie, and the groom perspired like he was a spigot turned on full blast.
But 34 years later, when I look at the pictures, all I see is our smiles and how tightly we're holding hands.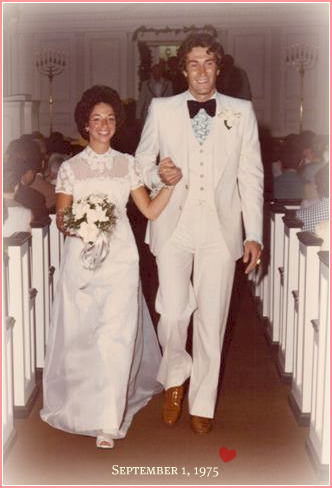 Happiness and hopefulness...what a wedding is all about.
We go to lengths to be in attendance at weddings, though the added expense of travel and accommodation has many of us wondering whether a gift straight off the online registry will suffice. But nothing beats being present as the groom is told, You may kiss the bride, nor bestowing best wishes in person versus a computer-generated card in a fancy font.
Thirty-four years together, and our boys grew up. Our parents passed on. The family dog died. And we were left staring at one another. That spells the end for some, but not for us. Lucky? Maybe. Or committed to the vows we took in the presence of those who loved us.

SUBSCRIBE TO & FOLLOW LIFESTYLE
We're basically your best friend… with better taste. Learn more