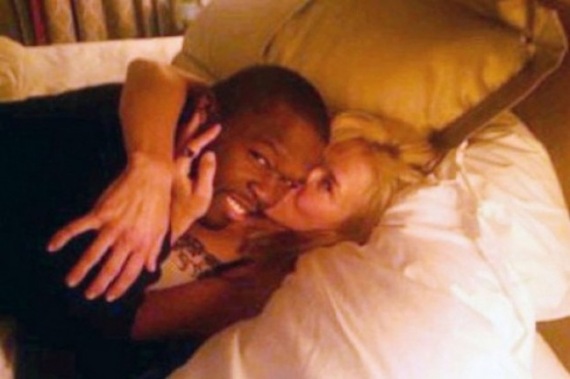 We laughed out loud at the recent New York Times article poking fun at the many ways people use the hashtag "blessed" to describe strokes of luck or good fortune (and yes, the Styles section is one of our go-to reads on the weekend, we confess -- especially since they started printing it on the less-newsprinty paper). "Here are a few of the ways that God has touched my social network over the past few months," the article begins, and goes on to list spa retreats, high-end baby clothing, diamond engagement rings, birthday greetings on a Facebook wall, job promotions, front row seats at Fashion Week, invitations to give a TED Talk, and so on. In other words, #blessed is the new not-so-humble brag.
So we thought we'd put together our own imagined list of the top 10 most inappropriately dirty ways to shared your #blessings with the world. If any of you are brave-slash-stupid enough to post one of these to your Facebook or Twitter profile -- with no qualifications! -- and email us a screenshot to emlo at emandlo dot com, we will send you an appropriately dirty gift.
1. Discovered awesome new anal lube that lasts and lasts without feeling sticky. #blessed
2. Doc says it's pubic dandruff, not crabs! #blessed
3. I'm receiving oral sex RIGHT NOW. #blessed
4. Morning wood Mondays! #blessed
5. Found and discreetly removed a dingleberry just before my partner rimmed me. #blessed
6. Just achieved a hands-free orgasm in cubicle by squeezing my thighs together. During a conference call. #blessed
7. Everything is awesome, especially simultaneous orgasms! #blessed
8. Lost my gut thanks to 7-minute workouts and now my penis looks bigger! #blessed
9. Accidentally emailed my sex tape to Mom but she said she couldn't open the attachment. #blessed
10. My new vibrator is dishwasher-safe, so long as I place it in the top rack. #blessed
This Blogger's Books and Other Items from...
FOLLOW HUFFPOST