Your New Favorite T-Shirt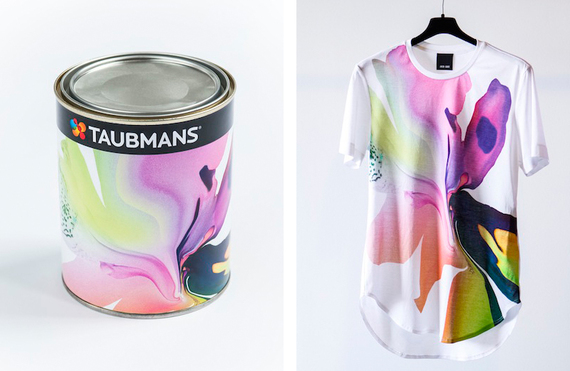 Taubmans paint brand has created yet another successful and intriguing collaboration. The same company that brought you Culinary Interiors is now partnering with Australian fashion designer Josh Goot. Combining their love for color and high quality design the duo created this limited edition tee-shirt packaged in a Taubmans paint tin. Get your paint opener ready because this tee requires some arm strength to release. A far more exciting surprise awaits inside, a technicolor whirlwind of all of your favorite colors dance on well-fitted white tee. It quietly waits for you to burst open the top and start the party.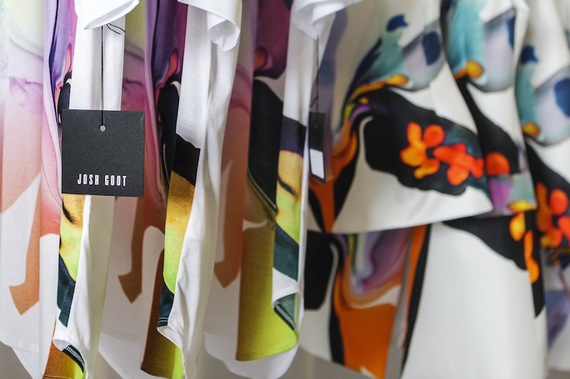 Inspired by the colors of the season, Goot used Taubmans Endure Lavendula, Rouge Roi, Split Lime and Taffy Twist to create this swirling design-- to me resembling a far fancier version of the Spin Art toys I had as a kid, transformed into wearable art. Josh Goot, you did good. This shirt is bound to put a little color in your life and who better to collaborate with then an all-star paint company. This is the kind of creativity that makes me want to back up my NYC apartment and book it to Australia. How much more exciting would paint shopping be if you knew one of the tins held a designer tee? Fun to open and to wear this colorful collab with Taubmans and Josh Goot is the perfect way to brighten your day!
Follow Emily Elyse Miller on Twitter: www.twitter.com/@emilyelyse